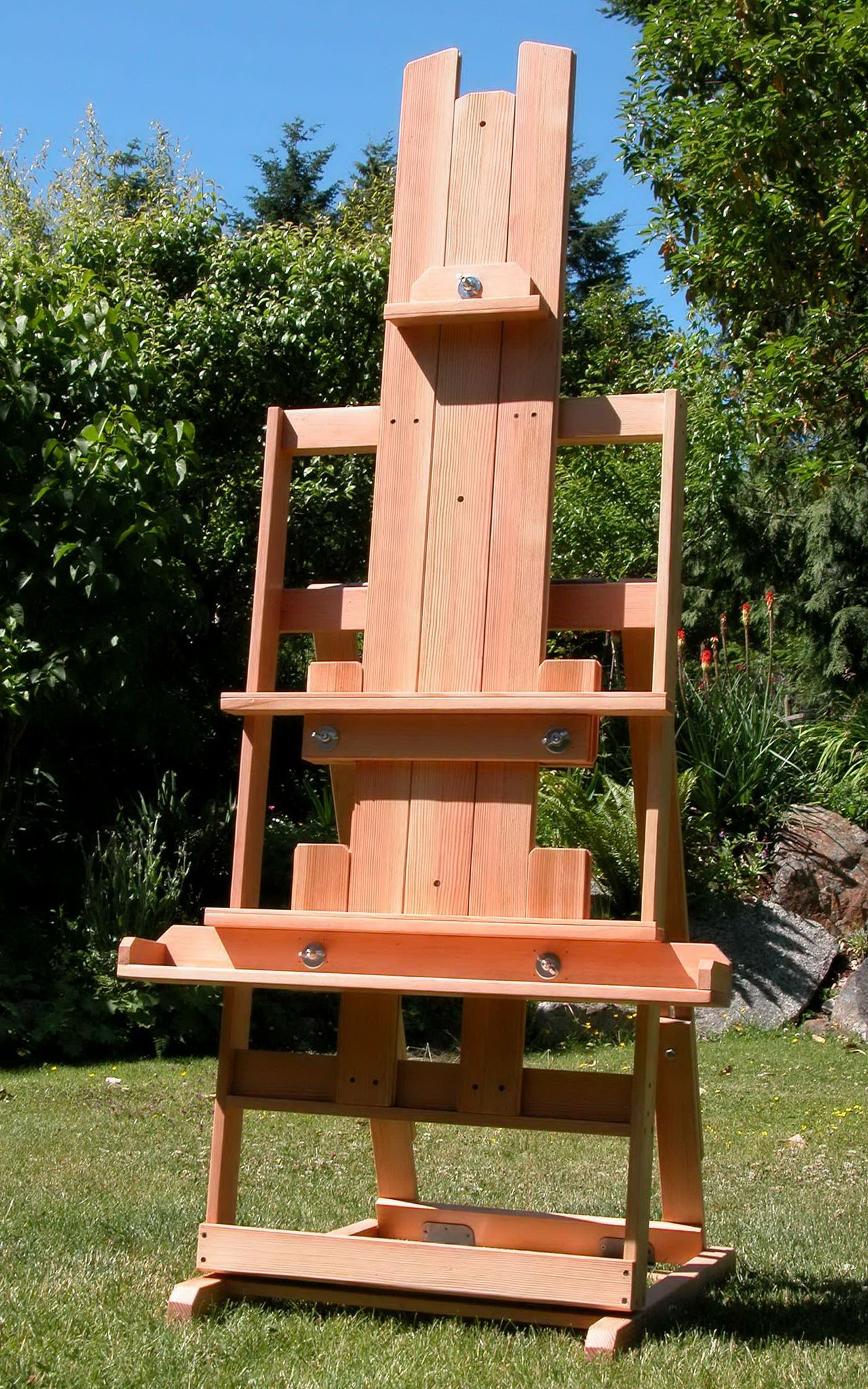 Art Easel Plan
Art Easel Plan is a 28 page book of instructions (with pictures and diagrams) on how to build an adjustable, professional, wood easel that can support a large canvas or board. It also has a movable shelf for paints, brushes, rag, pallet, medium, drink and who knows what else. The simple design uses standard dimensional lumber that makes it easy to build, and very affordable. Depending on your choice of lumber (oak, fir, pine) the cost of materials can be under $100. Included is a list of tools, a materials list and a lumber cut list to make your job as easy as possible. If you have limited tools and limited work space, all the pieces can be cut at your local building supply store from standard dimension lumber.
Your finished easel will be a beautiful piece of wood furniture that will help you to create your own art masterpieces. If you ever want to put it away it will fold up to fit in a closet or under a bed.
We are Authorized Resellers of this product, are the copyright holders, and have resale rights to these items.
You'll get a 2.0MB .PDF file.