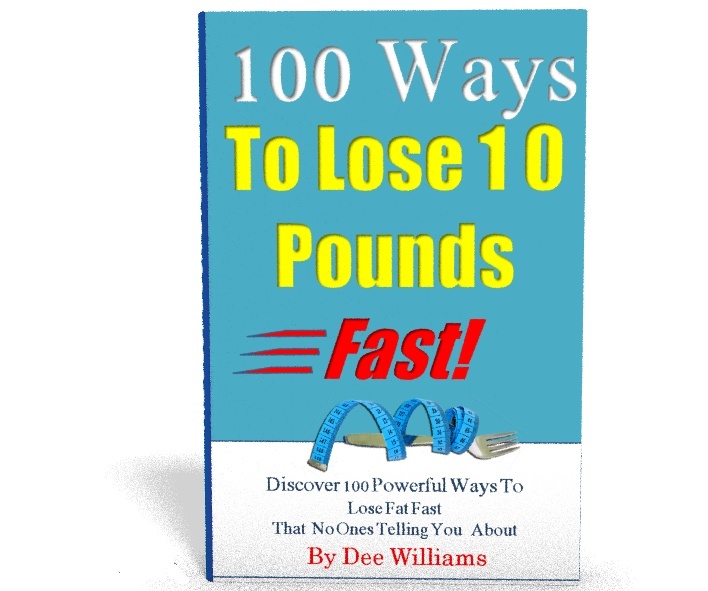 100 Ways To Lose 10lbs Fast!
Do you have good intentions, but struggle to stay on a weight loss plan?

Are there bulges on your body that just won't shift no matter what you do?

Wouldn't it be great if someone just made this weight loss thing a little easier?


---

100 ways to lose 10lbs fast are a combination of revolutionary
new methods that not only guarantee to help you lose weight —
it promises to help you lose more weight — all body fat — faster
than anything else you've ever tried.


SIMPLY PUT, WHAT MOST DIETS ACCOMPLISH IN 2-3 MONTHS,
100 WAYS TO LOSE 10LBS FAST DOES IN JUST 30 DAYS, INCLUDING

-2-23 pound reduction in body fat
-2-4 inches from your waistline
-2-3 size drop in dress size
-Increased muscle tone
-Decreased celluliteFaster metabolism
-Increased energy
-Healthier hair & skin
-Improved cholesterol levels
-And a host of other health benefits

The great thing about 100 WAYS TO LOSE 10LBS FAST is that you
can actually begin the program in the next few minutes because
I've made the entire system available in PDF form, by Instant
Download.
You'll get a 1.2MB .PDF file.
More products from Dee Williams