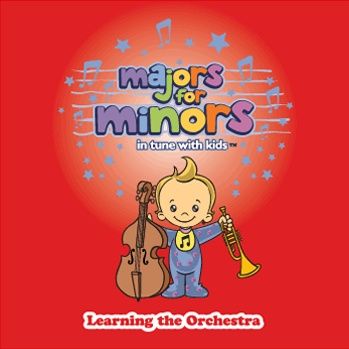 Vol 07 - Learning the Orchestra
Majors for Minors edutainment is proud to present "Learning the Orchestra" - a magical learning journey with 3 favourite fairy stories, that will teach your child the individual sounds of various instruments of the orchestra. The characters in "Little Red Riding Hood", "Hansel and Gretel" and "Jack and the Beanstalk" are represented by different instruments which are carefully chosen so that each character is easy to identify. Each character also has its own special theme, easily recognizable and enhanced by underscoring which helps to identify the transition between character and the dialogue, making the story come alive. At the end of each story, the music themes are replayed and the child is asked to identify the character that is represented by the particular instrument. So not only does your child learn the orchestra in an enjoyable and imaginative way, but your child is also introduced to melody, musical themes, underscoring and truly beautiful original music...
You'll get a 58.6MB .ZIP file.
More products from Majors for Minors