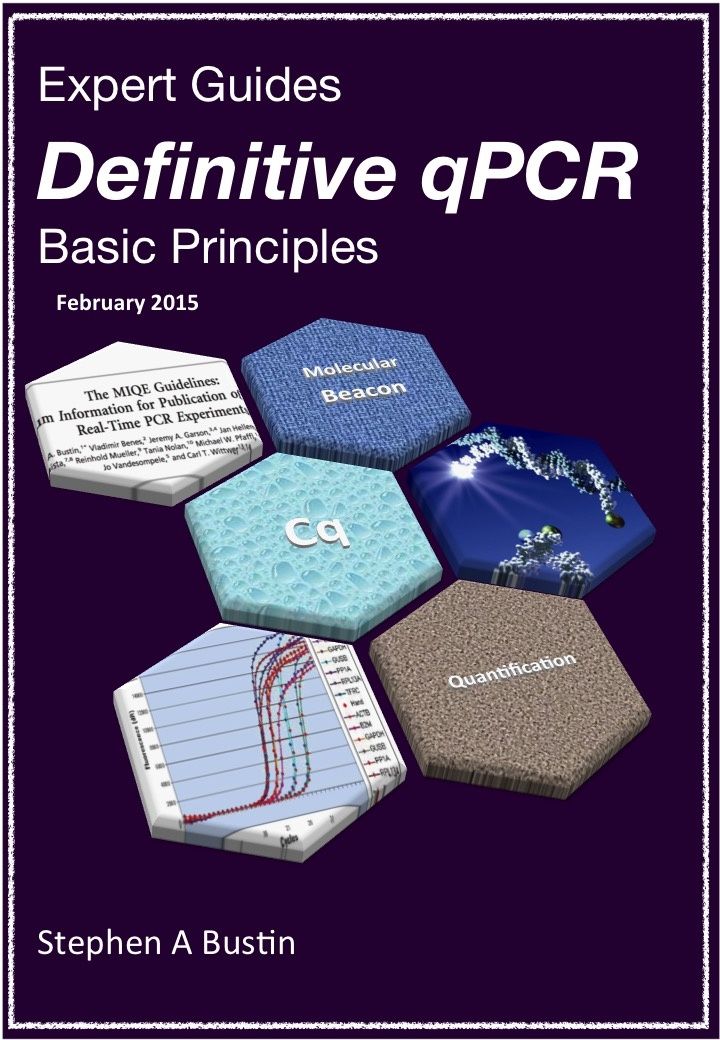 Definitive qPCR: Basic principles
This book provides a detailed insight into the principles of the real-time quantitative polymerase chain reaction (qPCR). The narrative places the protocols, reagents and instruments into their historical and scientific contexts and provides a detailed explanation of the concepts that have made this technology the enabling molecular technology par excellence. The different chapters describe the background to oligonucleotide synthesis, DNA polymerases, trace the route from endpoint to real-time PCR and explain the basics of fluorescence and instrumentation. The book then describes the various chemistries used in qPCR in individual chapters dealing with DNA-binding reporters, primer/fluorochrome combination as well as structured and unstructured probes. The final chapter deals with MIQE and describes the events that led to its realisation. An appendix lists reagents, provides a summary of all qPCR instruments on the market to-day and lists a wide range of web-based resources. The book is illustrated throughout with detailed diagrammes and is targeted both at aspiring as well as experienced users of this ubiquitous technology.
You'll get a 338.1MB .PDF file.
More products from Professor Stephen Bustin