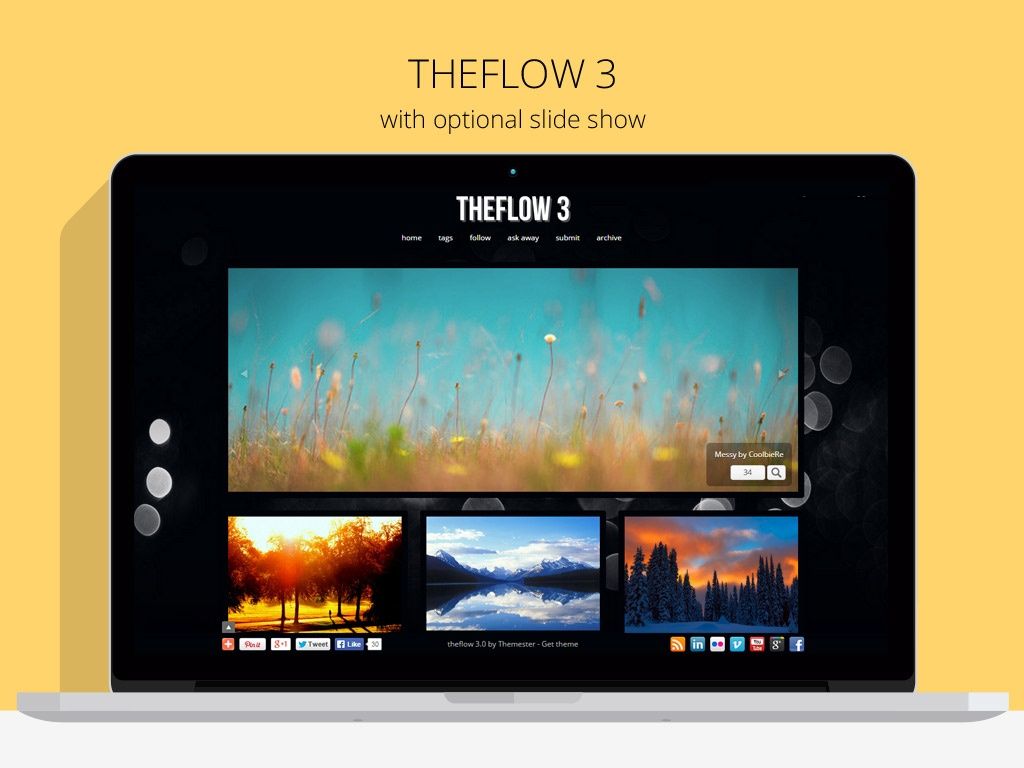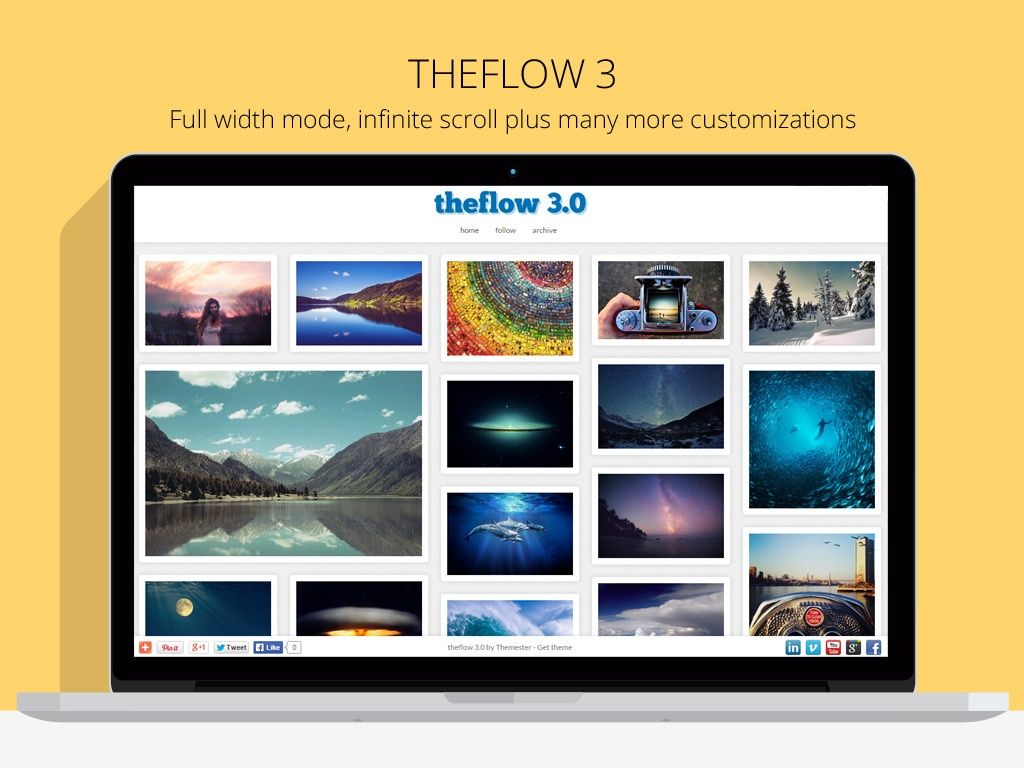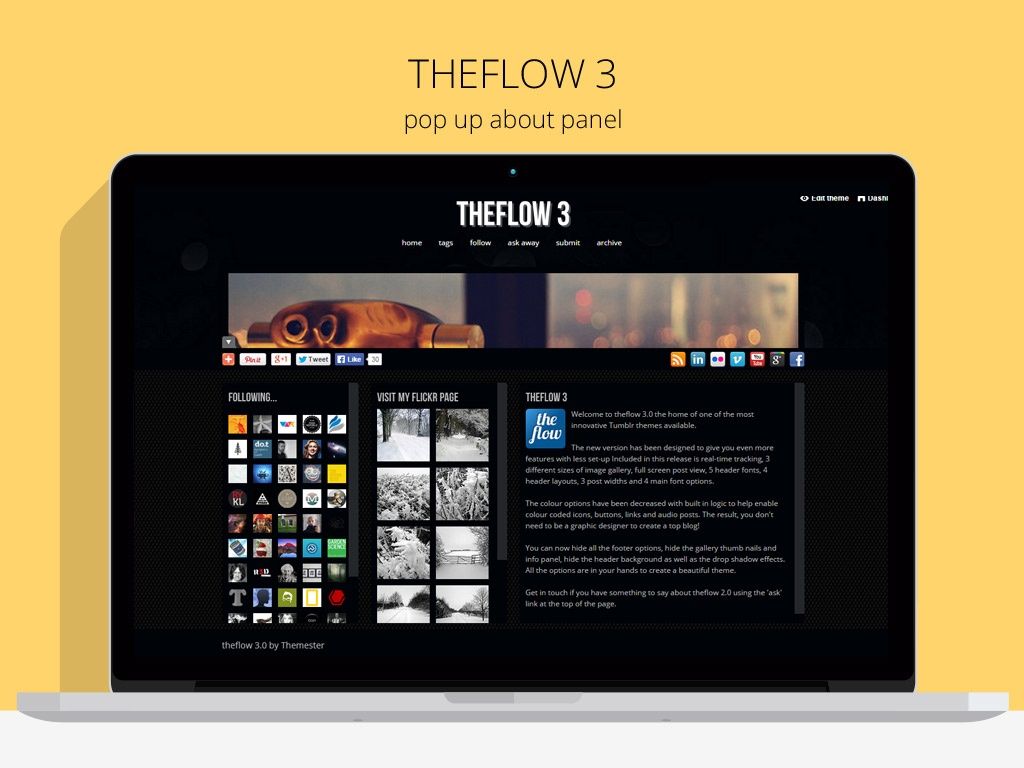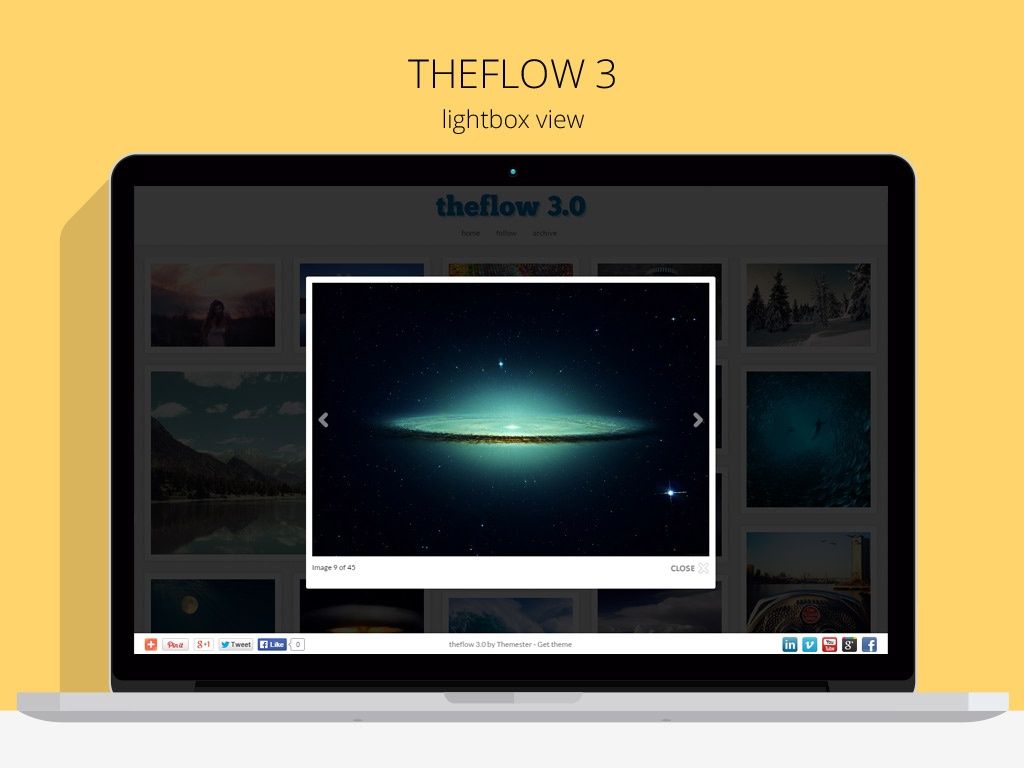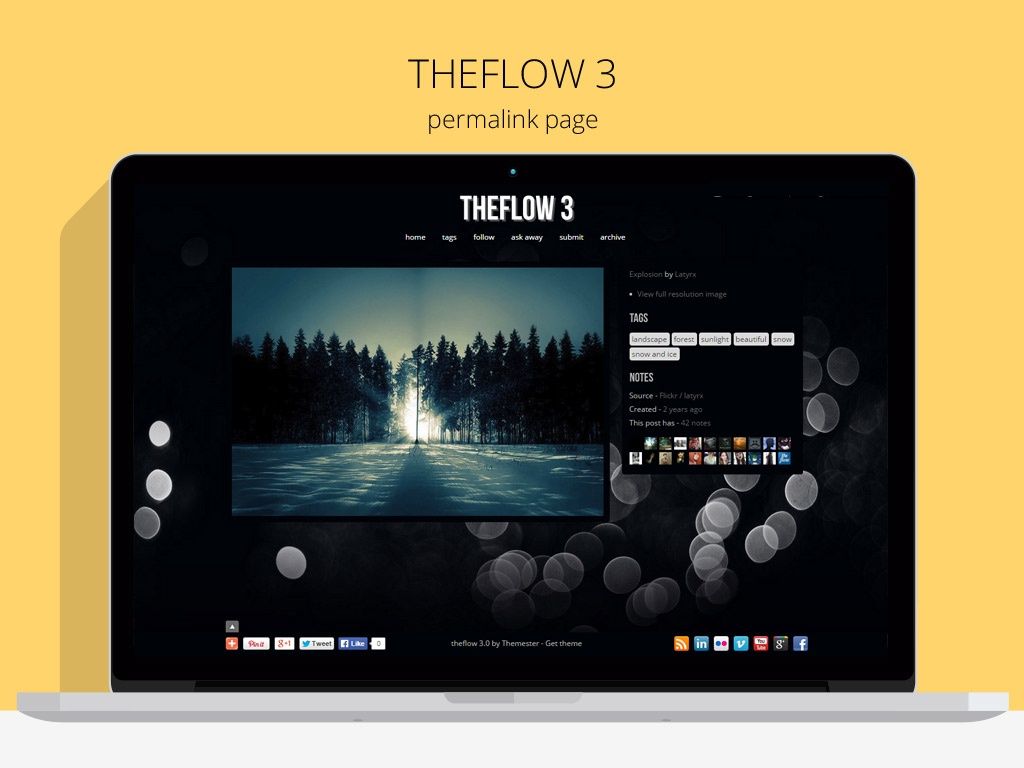 theflow 3 - Tumblr theme
Put simply, theflow 3.0 is the Tumblr theme of choice for all users. It looks good on all platforms and gives your audience the best user experience around. Its vast array of features will make you change the way you think about Tumblr themes forever. Visit:
http://www.theflowtheme.co.uk/
or go here:
http://theflow3.tumblr.com/
for two different live previews.
3 sizes of column width
Fixed or unlimited columns view
Infinite scroll with animated insertion and animated reflow
Image gallery with 3 different sizes of main image
Full resolution image viewing in a lightbox
Optional drop shadow effect applied to all page elements
5 funky header fonts with optional drop shadow logo effect
4 main copy fonts in addition to the normal Tumblr font options
4 different styles of header layout
2 types of background textures make the dullest colours come to life
Full colour styling of your theme including buttons, icons links, backgrounds, logo and posts
Option to hide all footer content and also hide header background colours
AddThis features allows you to harness the world's largest sharing platform
Pinterest / Twitter / Flickr / Disqus integration
Support for the main music players
Who's online real-time stats
Custom links
Social network bar - include Google Plus One, Pin it, Tweet and Like options
Icon links to all your other social network pages
About me and following features housed in a pop up footer panel
Tag driven drop down navigation
Optional Google Analytics tracking
Full resolution image viewing integrated in to a lightbox
Highlight posts by doubling their size with tag 'tfbigger'
With theflow 3 you can have a different looking theme everyday of the week, try it now.
You'll get a 85.4KB .TXT file.