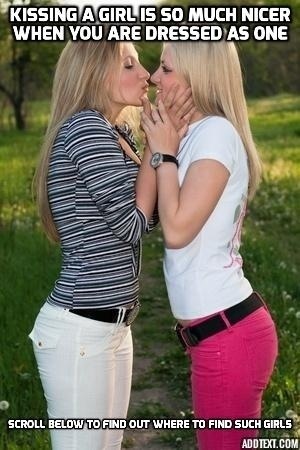 How to find miss perfect a guide for cross dressers.
Buy the book which helped 200 cross dressers find miss perfect. Many are now getting married to their true loves. You may think they are lucky- trust me when I say its the women who are the lucky ones.

Let me ask you a few questions.

Are you a cross dresser looking for miss right?
Do you want to look stunningly gorgeous?
Do you want to go out dressed as a woman?
Do you want a wife who shares in your amazing hobby?
Do you want her to take part in certain night time recreational activities with you whilst you both wear lingerie?

Then this book is for you. My name is Penny Bond. I am a genetic woman engaged to be married to a cross dresser. My book shows you how to find such ladies. After reading my book you'll see that there are hundreds of millions of such single women out there. You'll see that these women are DESPERATE for a cross dressing boyfriend.

You'll see you've been approaching it the wrong way and looking in the wrong places. The book is based on a long study done by my cousin on the subject- hence it's sold through his company!

Don't take my word for it - read below.

"My name is Lauren Smith. I am a cross dresser. I am married. I wanted to show my wife I am a cross dresser. I would recommend this to anyone wanting to break the ice" Lauren Smith facebook.

"I bought Penny's book and it is well worth the money. If you are serious about finding a girl who loves men who cross dress. . .Buy the damn book!!! Nothing of gain in this for me. I am a full time & post surgery trans woman. If I was looking for a guy, I would prefer one who cross dresses too. All the cds I know are very gentle, in touch with their feminine side, and they know how to treat a woman. But to the guys who are looking, the book will open your eyes and minds to other possibilities & options you probably never considered before. Good luck girls & guys. x x x

"My name is - Lesley-Anne Smith I bought Penny's book and it is well worth the money. If you are serious about finding a girl who loves men who cross dress. .It is is a very informative read.

"I can see after reading the book no CD needs to be single.. I bought it out purely out of interest & to see if it reflected my own experiences. I had no reservations about buying it. It's Worth the money & more to find your soul mate.I would recommend it without hesitation!!! Go for it, you won't regret it. Just to state, I did not make this post for any personal gain. But purely to help to motivate others find that special someone xx"
Lesley Ann Smith.

"An eye opener, showed me that I was searching in all the wrong places for an accepting partner. The proverbial haystack will hopefully become smaller with these tips. Buy it, well worth a read."

Chantelle Collins facebook

So what are you waiting for? Go and buy my book and help those lonely ladies find a cross dressing partner! All those who bought my book and took action had no problems at all finding a loving wife or girlfriend.
4
You'll get a 60.8KB .JPG file.
More products from Penny Bond