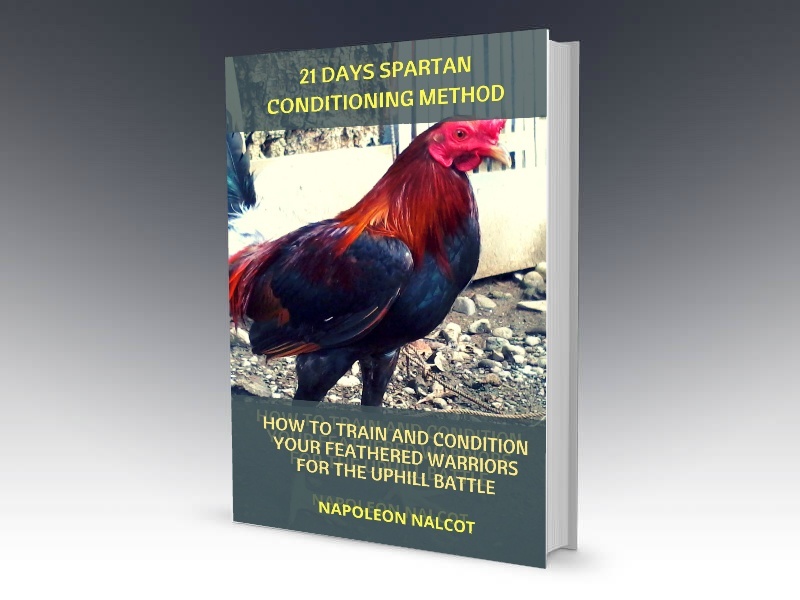 21 Days Spartan Conditioning Method: How to Condition Your Feathered Warriors For the Uphill Battle
Game birds are bred to fight. We must raise them in the way they were designed to be. It must be cruel and tough, for sure, but it's good for them.

For the most part, we pampered our battle cocks more than we trained them how to be like real warriors themselves. And that's perhaps one of the most blatant mistakes we can ever make with our prize fighters. We have softened them in the process instead of giving each one of them the heart of steel that they so need.

You may disagree with what I'm sharing in this book and that's just fine for me. But this might just as well be what you're looking for in a long time. I should have been keeping this thing to myself alone, but I will always carry the guilt of not having shared so when I could have.

21 Days Spartan Conditioning Method will teach you (the Spartan way):

•How to train and condition your feathered warriors
•How to correct the blatant mistakes in raising and conditioning gamefowls
•How and what medications/supplements to give your battle cocks

•How and what to feed them and much more

Remember, you're going to do it all in 21 days. So the biggest challenge is how to sharpen your feathered warrior for battle in only such a short period of time. You will never know you're doing it all wrong until you try this method.
You'll get a 209.1KB .PDF file.