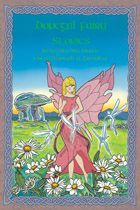 Donegal Fairy Stories, by Seumas MacManus, Joseph A. Greenleaf (ed.)
oseph A. Greenleaf's spirited edition of Donegal Fairy Stories, published by Swordpoint Intercontinental, Ltd.. Ten delightful original Irish fairy tales from County Donegal. Translated from the Irish language by Seumas MacManus and first printed in 1900, this new edition has modern language, punctuation and word usage, digitally enhanced original line drawings, and newly-commissioned, full-color cover art by Donegal artist John Quigley. Edited by Joseph A. Greenleaf of Malin Head, Co Donegal, all of the original flavor and character of the stories remain, ready to be read to your children and grandchildren. The "wee red man," the talking horses, the two- and three-headed giants, Prince Connal, Jack, Taig the Tailor, Manis the Miller and all the others live once more between the covers. So, light the turf fire, fill your glass, pull up some wee creepie stools and read Donegal Fairy Stories. The years will fall away, and you'll be flying over the castle walls, nine miles high! As Seumas would say, "Ciad and Dark Eye lived a long life and a happy one, and may you and I do the same."
Donegal Fairy Stories is published by Swordpoint Intercontinental, Ltd.
Publication date, February 28, 2003.
You'll get a 58.7KB .EPUB file.
More products from Joseph Greenleaf