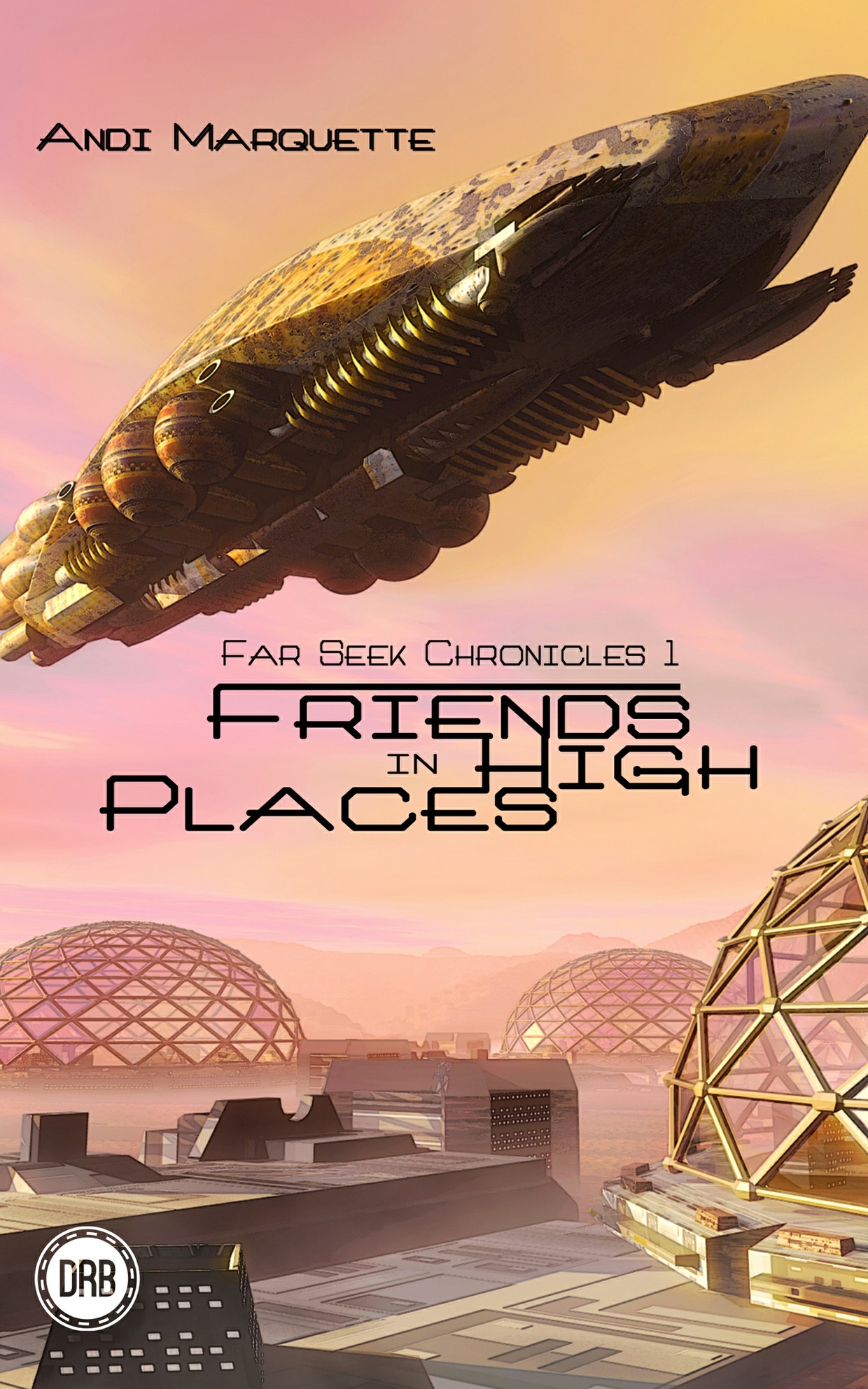 Friends in High Places by Andi Marquette - mobi (Kindle)
Outlaw Torri Rendego, captain of the Far Seek, travels to the mining colony of Newburg on Old Earth. Along with her crew, she has to smuggle out rare black opals, in fulfillment of their latest contract, which skirts the edges of legality.

Everything goes as planned until Torri discovers that the hated Coalition is increasing security and that Kai Tinsdale, her former bunkmate at the prestigious martial training institution known as the Academy, is stationed in Newburg to break up dangerous but profitable smuggling rings. Kai is now a captain in the Coalition military forces, and she's very, very good at her job.

They'd shared a connection once that deepened not so long ago, but will it mean anything now? Because Torri and her crew can't afford the price of falling into Coalition hands.
You'll get a 5.3MB .MOBI file.
More products from 5786459301912068