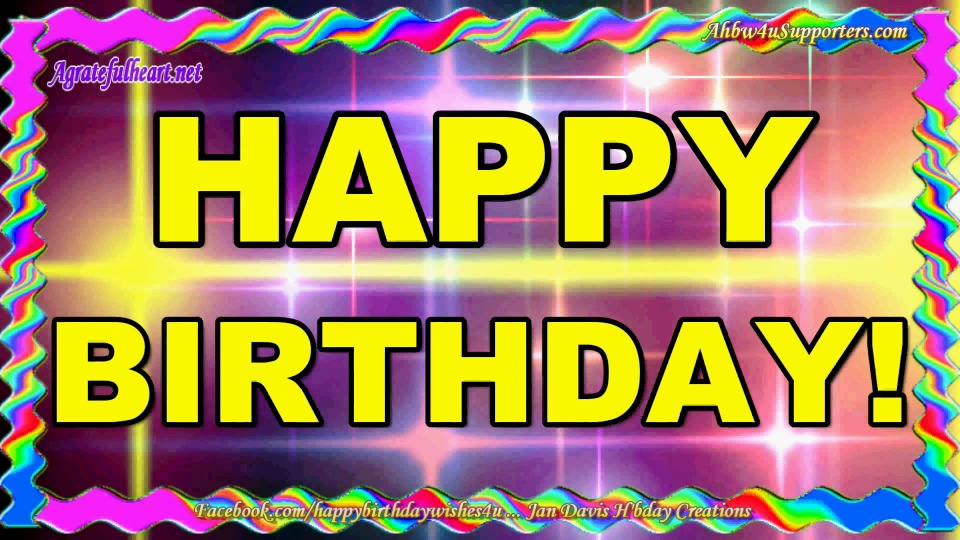 Happy Birthday Gif #3
This is a happy birthday gif. The animation keeps looping and playing over again. There is no sound. You can see a preview of this gif at my fan page at
https://www.facebook.com/pg/HappyBirthdayWishes4U/shop/
. The preview is a .MOV movie file format and it won't show the continuous looping...but the Gif file that you will buy, it will forever loop the animation until it is stopped. Gifs are the second most common image format used on the World Wide Web.
This is a beautiful animated gif. This is a great way to wish your family or friends a happy birthday! Use this gif to upload directly to family and friends Facebook timeline on their birthday. If for some reason you are not able to upload it that way. Go to
https://imgur.com/
and upload it there. Then get the direct link for the gif that will be given to you after uploading it there. Then take this url link and paste that on your family and friends timeline on their brthday. The animated gif will show up on their timeline. Only their friends and family members will be able to see it and leave happy birthday greetings on it.
The dimensions of this gif is 450 x 253 and 11.4 MB size
You'll get a 11.5MB .GIF file.
More products from Animated Happy Birthday Wishes4U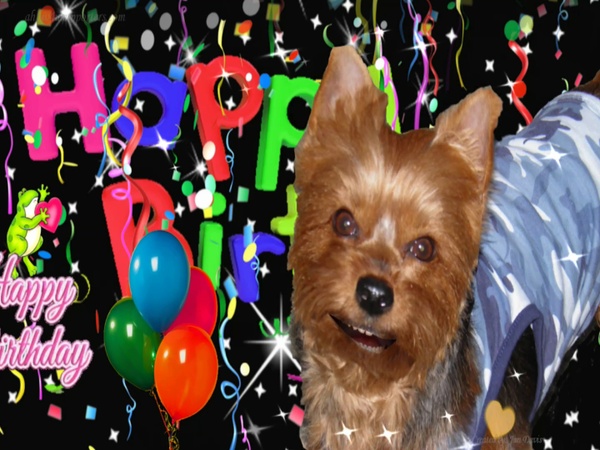 20% OFF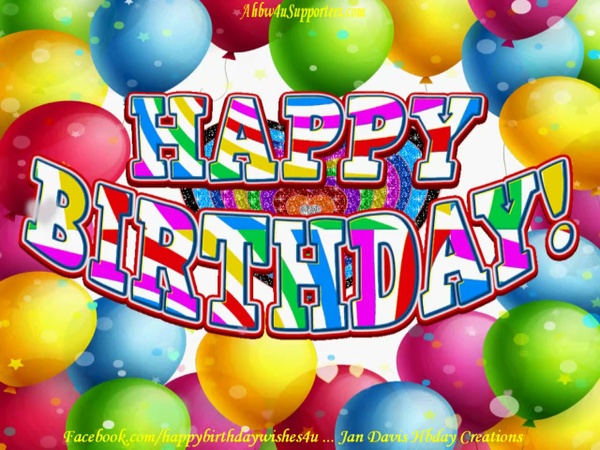 20% OFF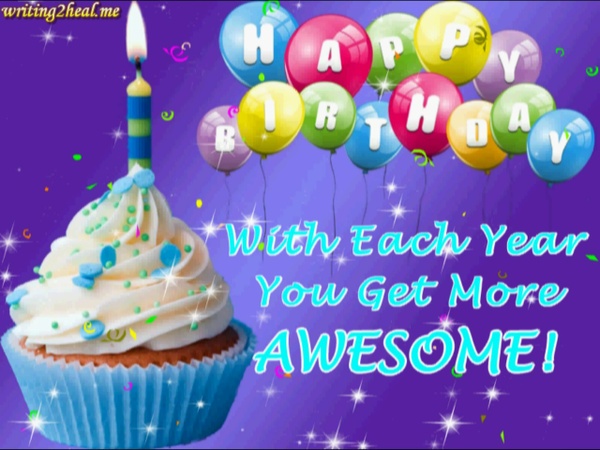 20% OFF