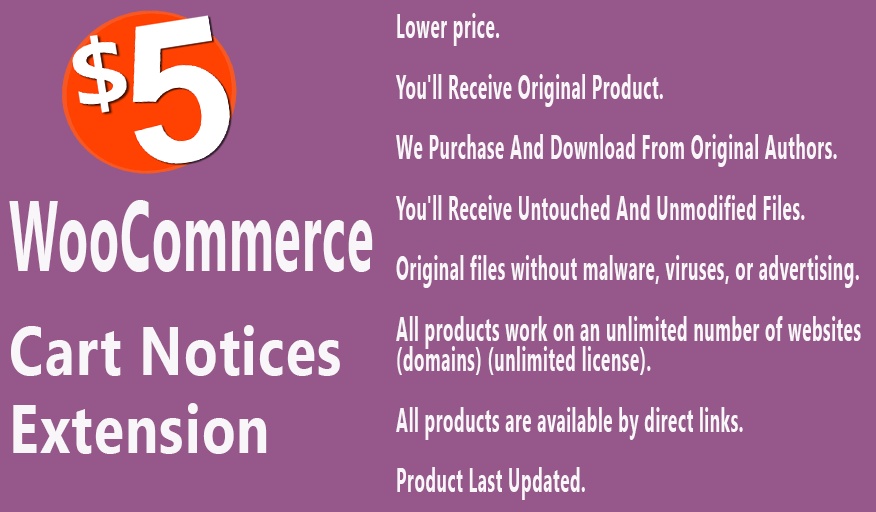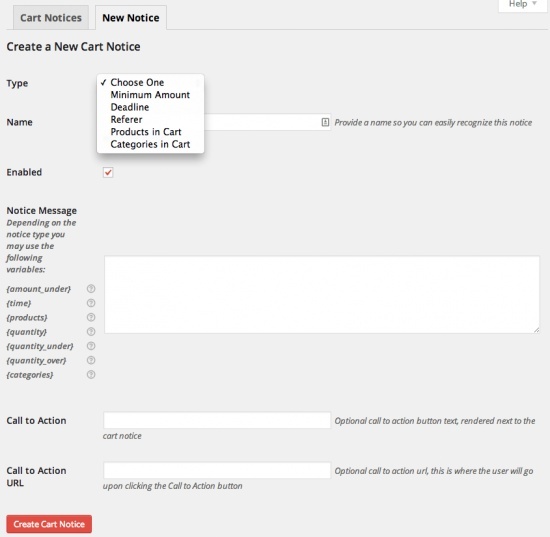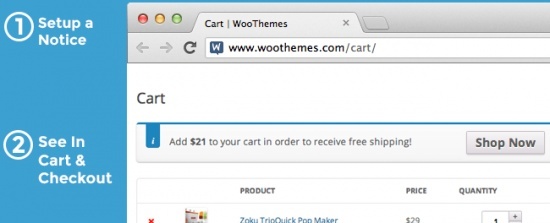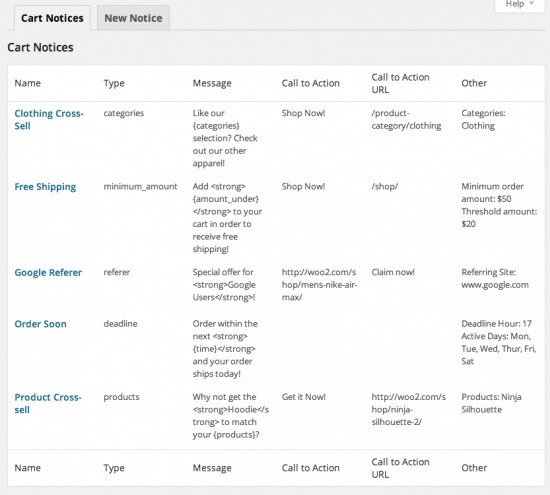 WooCommerce Cart Notices Extension
WooCommerce Cart Notices 1.8.2 Extension 
---
WooCommerce Cart Notices Extension Version : 1.8.2 WooCommerce Cart Notices : Increase your sales by displaying calls to action and other promotions to customers at checkout!
---
Exactly the same! This is the EXACT same plugin (Version 1.8.2) being distributed by WooCommerce.com
---
WooCommerce Cart Notices Extension: Why You Need It

Have a problem with customers putting items in the cart and then not buying those items? This plugin helps you increase your cart conversion rate by letting you create dynamic cart notices that give customers an extra push to buy.

Though designed specifically to increase sales from cart and checkout pages, you can use short codes to display these messages anywhere on your site. WooCommerce Cart Notices Download is highly flexible and lets you…

Include an optional call to action link.
Use variables to create dynamic message text to your customer's situation (ex: tell customer exactly how many items they need to add to their purchase to qualify for a discount).


Choose from 5 effective cart notice templates:

Product Categories in Cart
Products in Cart
Current order amount
Deadline
Referer

---

Buy Now

=============================================
You'll get a download link immediately after purchase
=============================================

Lower price.
You'll Receive Original Product.
We Purchase And Download From Original Authors.
You'll Receive Untouched And Unmodified Files.
Original files without malware, viruses, or advertising.
All products work on an unlimited number of websites
(domains) (unlimited license).
All products are available by direct links.
Product Last Updated.

Download WooCommerce Cart Notices.
You'll receive the exact .zip file you would download from the original author. If you buy from here, you can save your money up to 99% and 100% virus free.

View
https://woocommerce.com/products/cart-notices/

You'll get a 164.2KB .ZIP file.
More products from WooCommerce Plugins Extensions