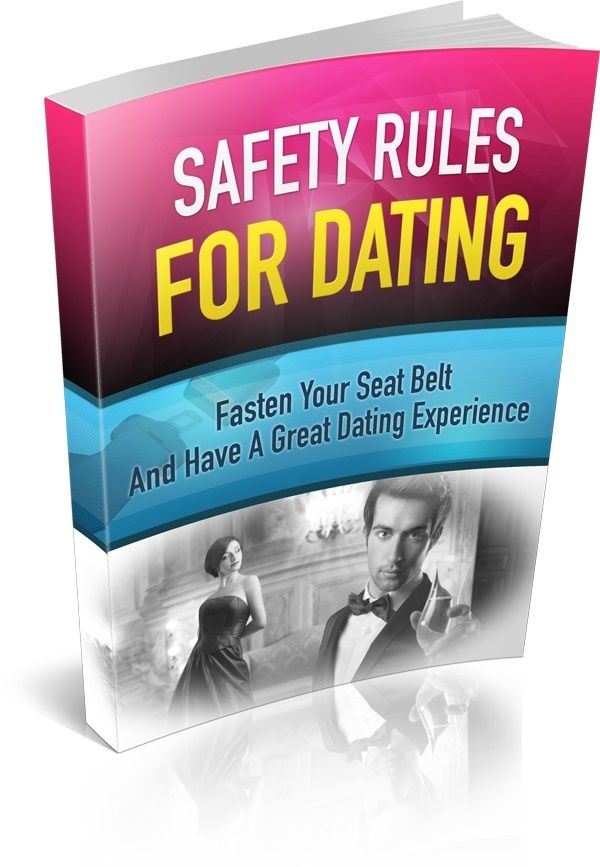 Safety Rules For Dating
"Get All The Support And Guidance You Need To Be A Success At Having Safe Dates!"

This Book Is One Of The Most Valuable Resources In The World When It Comes To A Great Dating Experience!

"Introducing… Safety Rules for Dating!"

This powerful tool will provide you with everything you need to know to be a success and achieve your goal of getting your relationships to a successful place.

With this product, and it's great information on relationships it will walk you, step by step, through the exact process we developed to help people get all the info they need to be a success.


Who Can Use This Book?

- Entrepreneurs

- Internet marketers

- Network marketers

- Life Coaches

- Personal Development Enthusiasts

- Self Improvement Bloggers

- Web Publishers

- Writers and Content Creators

- And Many More!


In This Book, You Will Learn:

*If you can, join a group dating
*You can always bring your friend along
*Asking lots of questions to your date & observe the response
*Terminate meeting with a disrespectful or abusive date
*Background check your date first
*And so much more!

Your License:

Personal Use Rights Only. You can not resell this.


P.S You've got nothing to lose in this investment. You will only miss 100% of the shots you don't take. Don't make the same mistake of those who close this page and miss out on a tremendous opportunity!
You'll get a 350.6KB .PDF file.
More products from Smart Life Skills