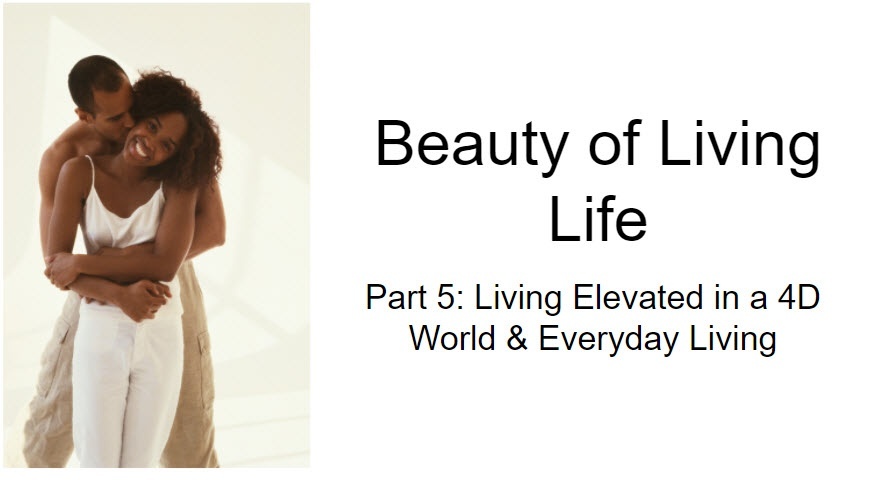 Beauty of Living Life- Part 5 Living Elevated in a 4D World & Everyday Living©
Becoming New With Purpose
New Creating
Creating Should Always Include Your Other, regardless Of Proximity
Creating Can Bring About Sense Of loss Of The OLD
Balancing Dreaming With Action….And Then Some!
Dreams Becoming Real And Proper Maintenance
Your Heart Aligning With Theirs
To Others You Will Appear Very BRAVADO….Yet!
Everything Already Created, MATTERS!
Contraction Only To expand Out Again, And Again...
Expansion for the Masculine (Men And Women LGBT)
The New Masculine-Feminine Combined Electric
Twin Flames, Show, Clear, Lift, LOVE!
You'll get a 169.1MB .MP4 file.