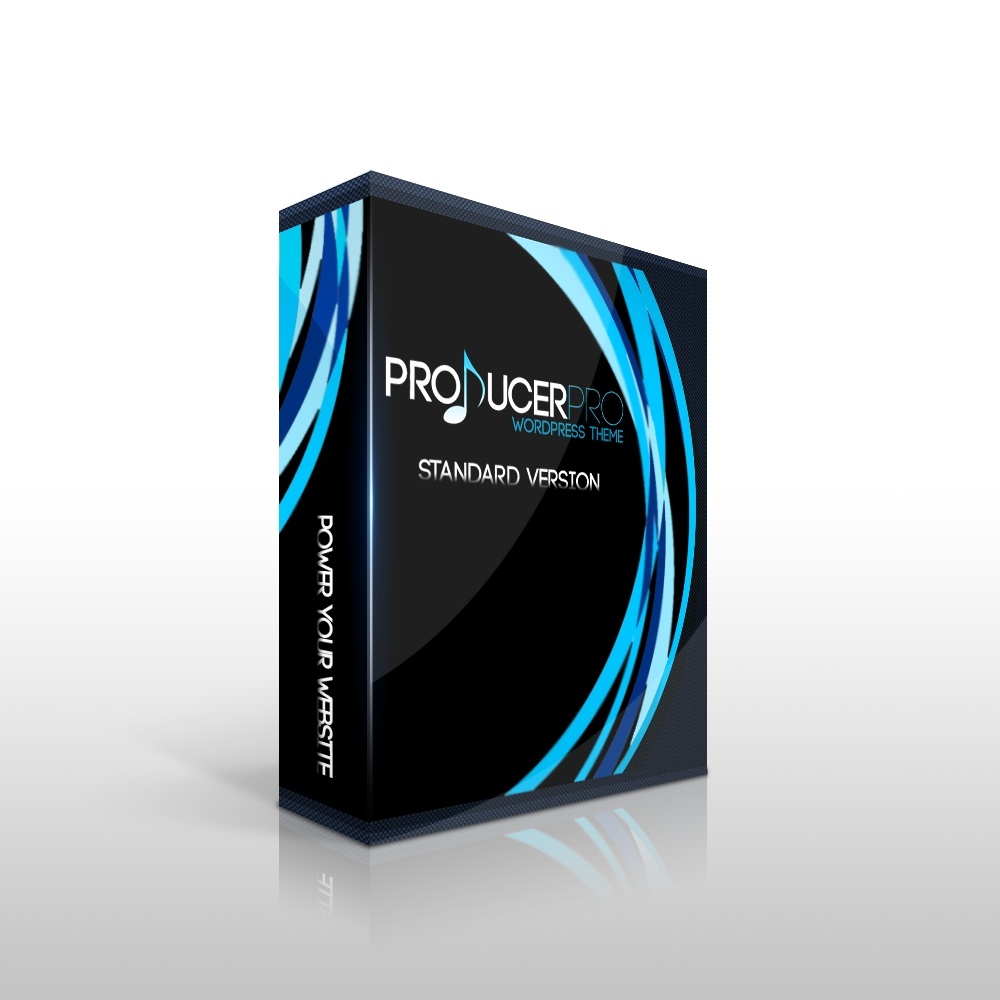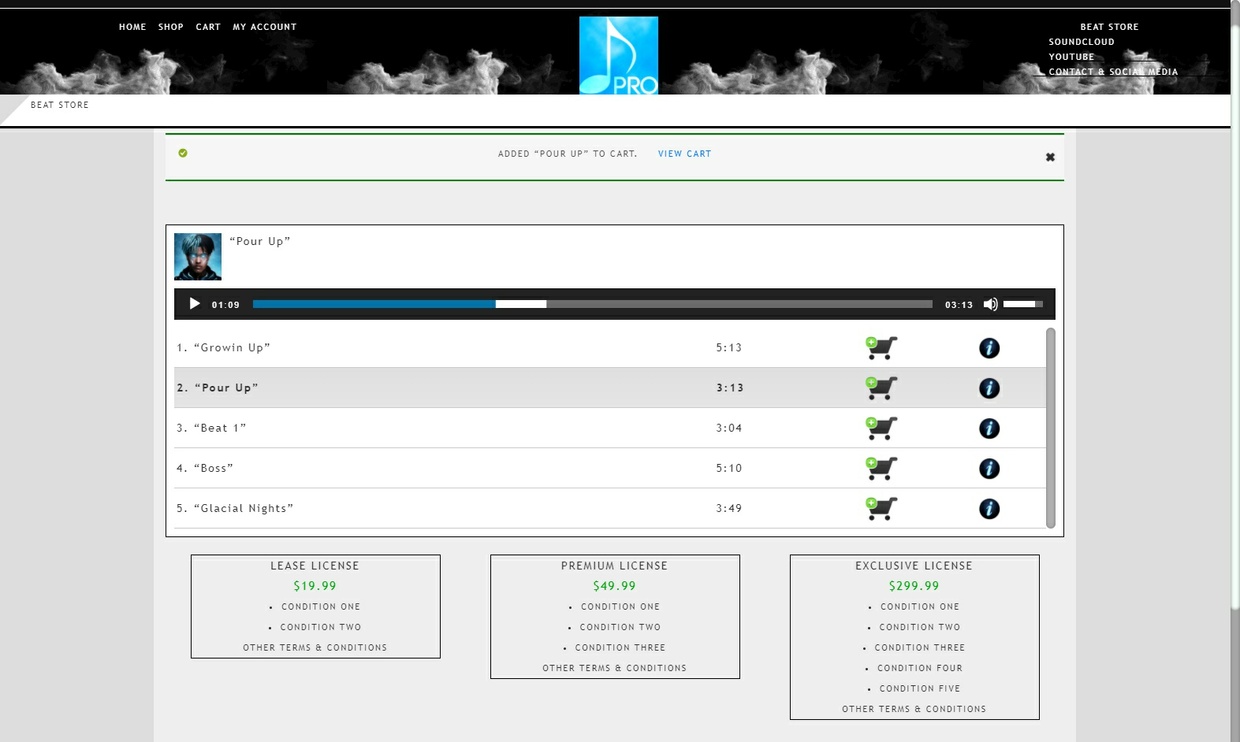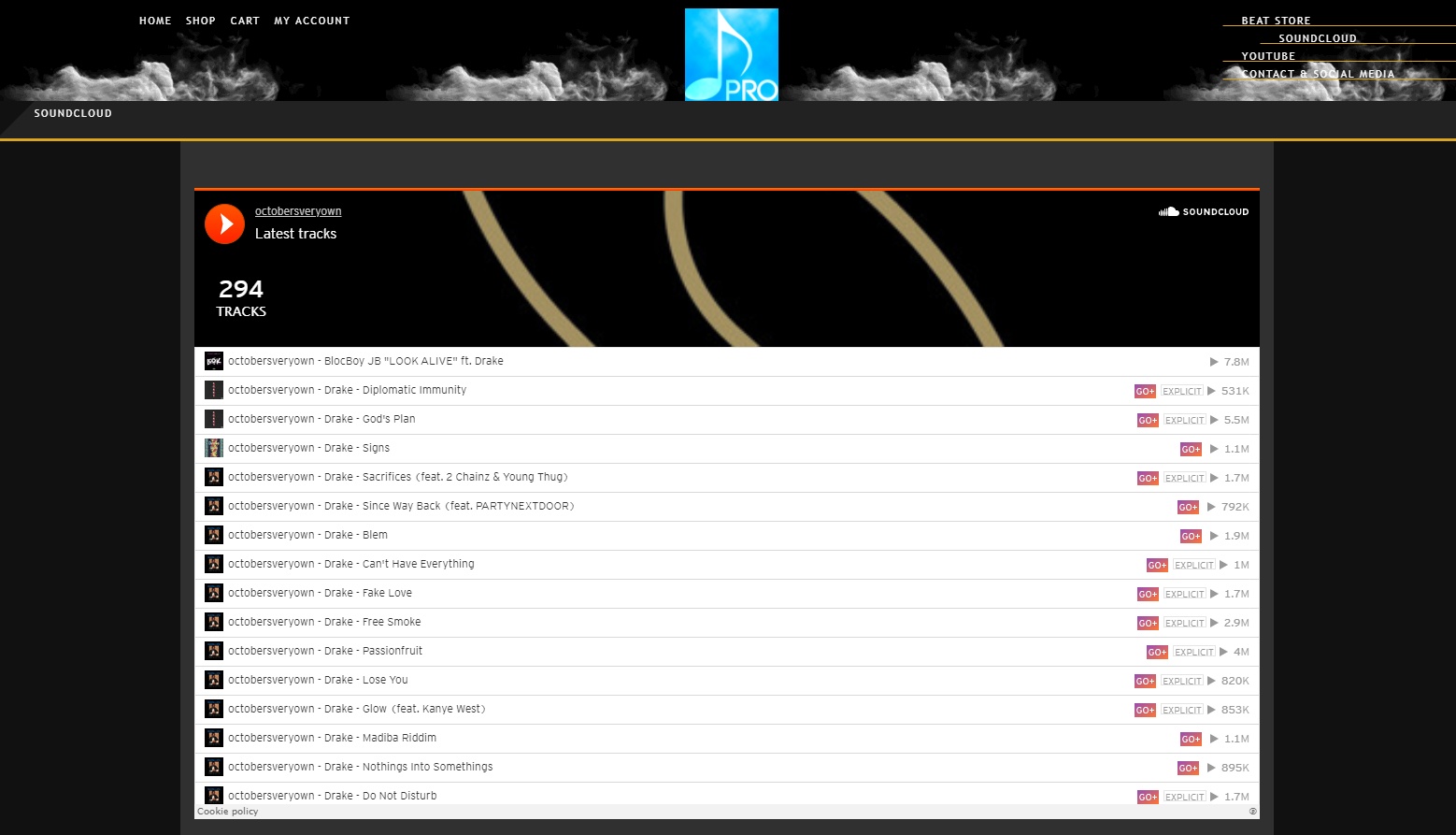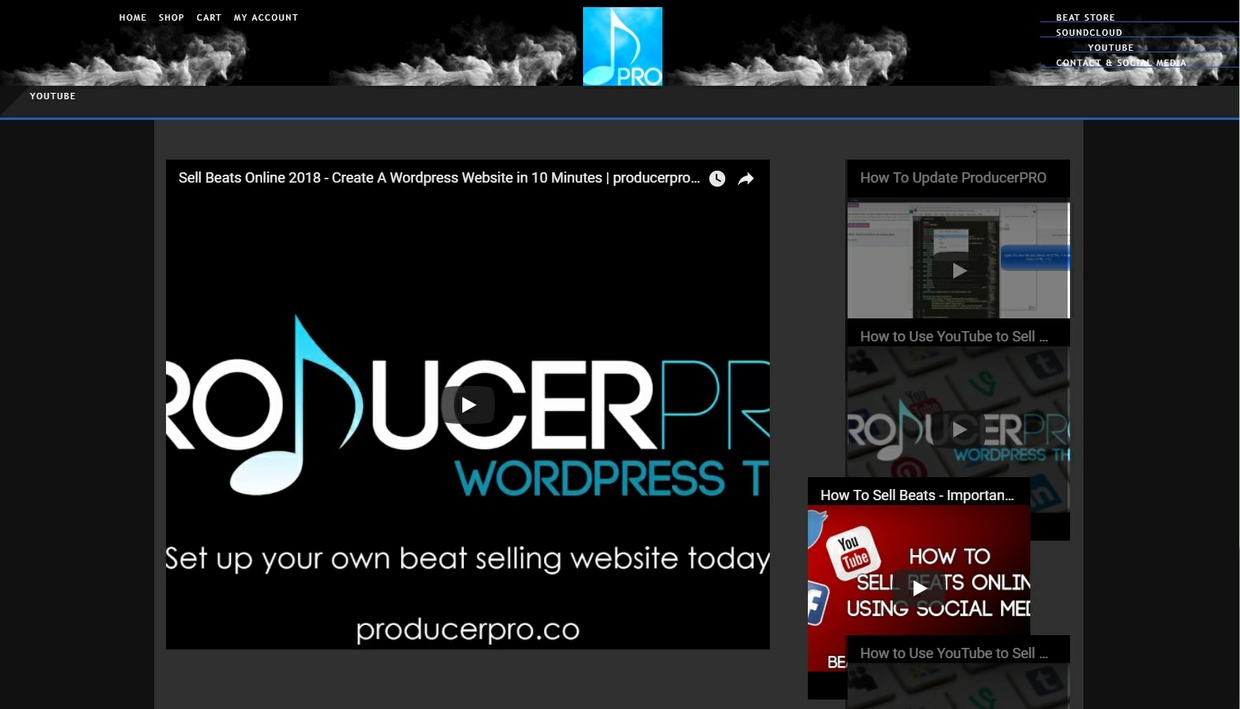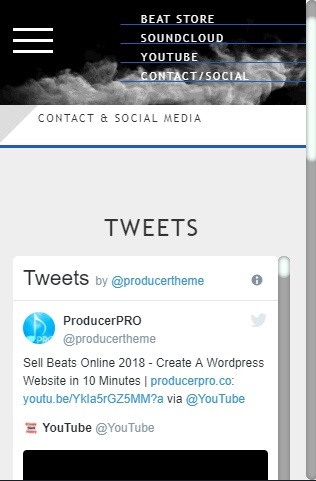 ProducerPRO WordPress Theme
ProducerPRO WordPress Theme is the ultimate solution for producers who are looking to create their own website.
Whether you would you like to make money selling beats online, make a name for yourself in the hip hop production industry, or build your own brand, one simple fact rings true: You need a place where all your content can be found in one, central spot. A place where online visitors turn to clients. A place where you can build your brand and gain followers. What you need is an astounding website.
With ProducerPRO you will be able to create a stunning, beat selling machine of a website, in no time. You can set up your own Beat Store with automatic beat delivery on purchase, integrate your Airbit and BeatStars stores, and link all of your Social Media. You can even integrate your Soundcloud station so you can continue to gain followers as your website gains traffic.
ProducerPRO is fully customizable, offering endless possibilities. Add as much or as little as you desire, and the theme will respond accordingly so that your site looks great no matter the set up. It is also a fully responsive WordPress Theme, meaning your website visitors will see a version of your website that fits whatever device they are on. Keep your visitors up to date on your work with the built-in Twitter feed widget and the YouTube video embed section.
Other beat store platforms take a cut from you every time you make a sale. With ProducerPRO, you keep all of the revenue. You made the beat, so you should keep the profits.
When you upload your beats, your personal beat store will be automatically created for you. Want to re-order your playlist? Do it in just a few clicks from your WordPress dashboard.
Your website should do the selling for you. ProducerPRO is the best choice for producers who need a secure beat store and central hub for all their media outlets and platforms. Setup your website without the frustration so you can focus on what's important - making music.
You've invested time and money into your craft; set up your website without breaking the bank. ProducerPRO pays for itself in just 1 beat sale!
Let ProducerPRO help you set up your website swiftly and easily today.
Features: 
• Customizable Backgrounds and Color Schemes
• Automatic Beat delivery
• Embed up to 5 of your Youtube Videos in the Youtube Section 
• Sell your beats with the built-in secure WooCommerce Beat Store
• Easily integrate your Airbit and BeatStars Beat Stores
• Let your customers instantly download beats after buying
• Supports Soundcloud Player
• Social Media Buttons for: Instagram, Twitter, Facebook, Youtube, Snapchat, and Skype 
• Fully responsive theme so your customers can access your website on any device (mobile, tablet friendly) 
• SEO Optimized
Set up Instructions:
1. Go to your website's wordpress dashboard.
2. Go to Appearance - Themes. 
3. Click Add New - Click Upload Theme. 
4. Choose your ProducerPRO zip file you downloaded. 
5. Click Install Now. Then, click activate and you are ready to customize! 
Tutorial Video: 
https://www.youtube.com/watch?v=YkIa5rGZ5MM
Demo Website:
http://producerpro.co/demo
Learn More:
http://www.producerpro.co
Contact Email:
[email protected]
Version 1.0:
-Product Release
You'll get a 1.4MB .ZIP file.