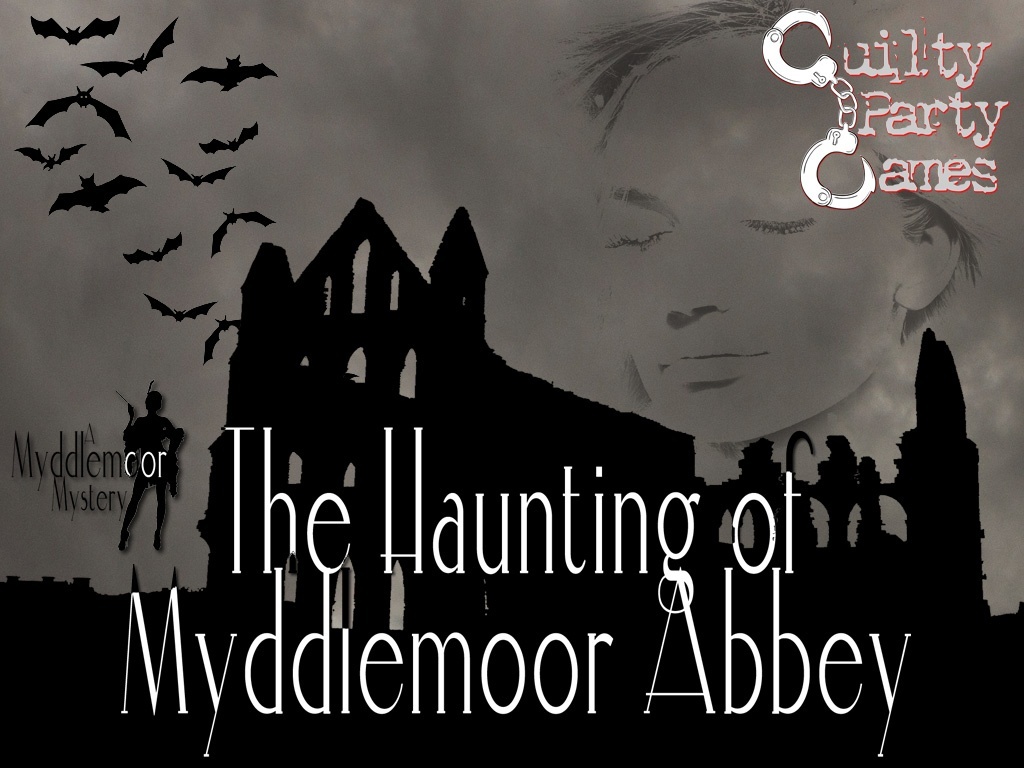 The Haunting Of Myddlemoor Abbey - 7 Players
It is the 1920's and nobody in living memory who has ever known Myddlemoor Abbey as anything other than a ruin. The only building in the former grounds of the Abbey is the Abbott's house, which has been lived in ever since the Abbey closed.

Aubrey Smyth is a new-comer to Myddlemoor and took a fancy to the old Abbott's house, but had a nasty shock in store while carrying out renovations...the house was haunted by the spirits of the Abbey. Aubrey calls in the help of two ghost-hunting investigators, and also invites any interested locals, for a weekend of Ghost Hunting.

Aubrey and the intrepid gang of supernatural detectives get more than they bargained for when one of the guests, Amber Moller, turns up dead in the hallway.

Did Amber, the local District Nurse, fall prey to spirits from the other side?
You'll get a 12.0MB .ZIP file.