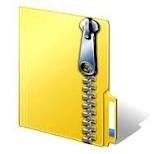 Expert Work
Create slide containing information regarding the project implementation.

 

Slide 1: Users and problem description

Slide 2: Project description

Slide 3: Stakeholders/benefits

Slide 4: Operations

Slide 5: Financials/Metrics

Slide 6: Discuss project description and alternative option

Slide 7: Risks and Mitigation Strategies

Business Context

You work for a government agency (or a Fortune 500 company) as a mid-level IT project manager. Recently, you have been assigned as the Project Manager to manage a high profile information system implementation project.

Project Background

The objective of your new project is to modernize several legacy applications that were built on outdated technology platforms. To make it worse, these applications use different technologies and are isolated from each other. As the result, end users are getting more and more frustrated with having to work on multiple systems for their day to day jobs. Meanwhile, the agency/company is paying more and more to operate and maintain these unsupported applications. Recently, senior management of the agency/company decided to launch an initiative to modernize and consolidate existing applications using state of the art technology to build a fully integrated business system. The direction from senior management is not only to implement requirements supported by the legacy systems, but to take this opportunity to overhaul and streamline business processes when appropriate. Furthermore, the new system needs to provide better agility in supporting increasing number of changes demanded by business.

Based on your consistent outstanding performance in the past, you have been hand-picked to lead and manage this initiative. Besides all other things that you need to work on to get the project started, senior management wants to review a Project Management Plan at the kick off meeting scheduled at the end of this semester.

Project Management Plan (PMP)

The objective of the Project Management Plan (PMP) is to clearly articulate a comprehensive approach to successfully deliver the above described information system implementation project. PMP should incorporate all aspects of project management areas that are covered throughout the semester. Specifically, the knowledge areas from the Guide to the Project Management Body of Knowledge

(PMBOK Guide) Fourth Edition, created by the PMI, and the application of these knowledge areas in the context of IT projects. In addition, appropriate project management concepts, skills, tools, and techniques should be applied and addressed in the PMP. A Table of Contents (TOC), from a sample Project Management Plan, is provided under the Course Documents Class Project folder on class Blackboard site. This TOC is for reference ONLY. Students can use this as a starting point but are NOT required to follow the exact same TOC for the final deliverable.

 
You'll get 1 file (1.3MB)
More products from Number1Tutor