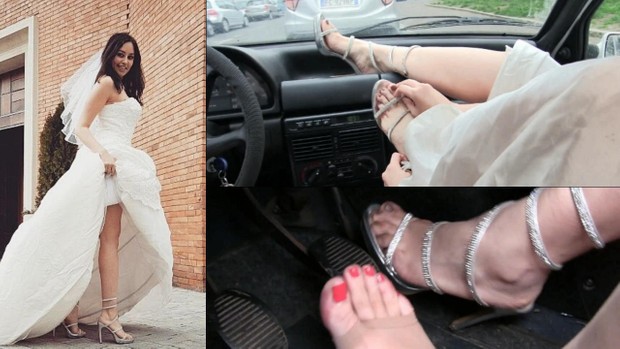 373 : Bride and bridesmaid in distress with the Fiat Uno
Today is a great day for Miss Melanie ... the day of her wedding!!

But ... things don't go as planned ... the driver of the wedding car has not yet arrived and the only way to get to church on time is to ask her friend Iris for help!!

Iris arrives quickly to take her with her old, dirty and stubborn Fiat Uno, the only car she has been able to find!

As usual this old piece of junk does not want to start and the girls have to pump very heavy the gas to have it started and and when it finally turns on they warm up the cold engine with a little hard revving !

Finally they hit the road .... and the long and difficult journey to the church begins!!
You'll get 1 file (1.8GB)
More products from Pedal Vamp