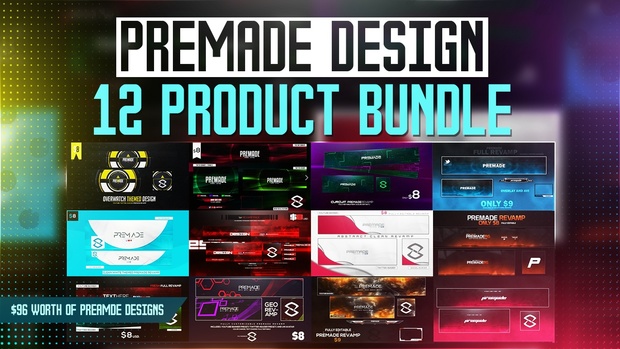 Premade Bundle: 12 in 1 Premade Pack
This product is a collection of 2016's Premade packs for your YouTube,Twitter, and avatar for both!


Product includes fully customizable PSD files, where you're able to change Color,Text,Social Media icons, ect. to whatever you want it to be!


This product includes 12 different .rar files that include 3 Psd's in each file.


Each product before hand cost only $8, now get all 12 for $10!


Some files come with more than 3 Psd's, 3 of 12 products also come with overlays!


You'll get 1 file (224.8MB)
More products from Sesohq