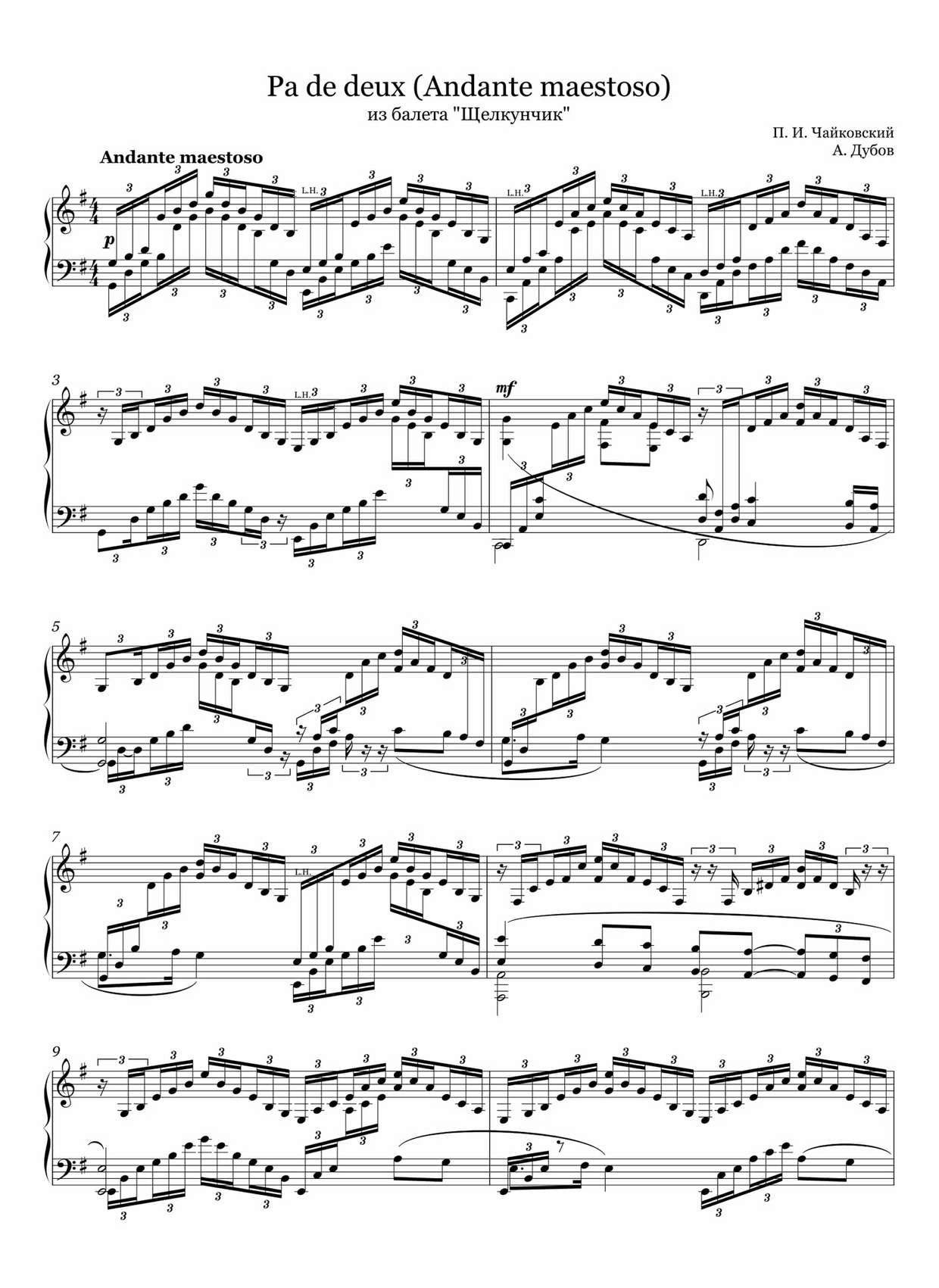 Tchaikovsky - Dubov, Pa de deux (Andante maestoso) from the ballet "Nutcracker"
"The Nutcracker" by Pyotr Ilyich Tchaikovsky is one of the most beloved ballets in the
world with Pa de deux (Andante maestoso) being one of the most popular ballet
numbers. The music gives you a feeling of a fairy-tale, a miracle; no surprise there are
many different piano arrangements of this part. However, the most popular are the ones
by Sergey I. Taneev (1856-1915) and Mikhail V. Pletnyov (b.1957). What inspired me
to create a new version was an idea of balance between bright and impressive techniques
and polyphonic elements along with the poetic arrangement. Thus, the beginning of the
piece should concentrate on the lyrical and melodic material, while the technical
complexity increase in the course of the piece. The climax is full of passages for both
hands that gives several positive moments – firstly, the rich texture; secondly,
credibility of the arrangement (passages mimic the harp and the piccolo flute); and
thirdly, the passages prevent a pianist from crumbling the climax, as a performer needs
to cover a lot of musical score leading to an inevitable rhythmic expansion.

Pianist, arranger, Andrei Dubov
You'll get a 229.7KB .PDF file.
More products from Unlimited Piano