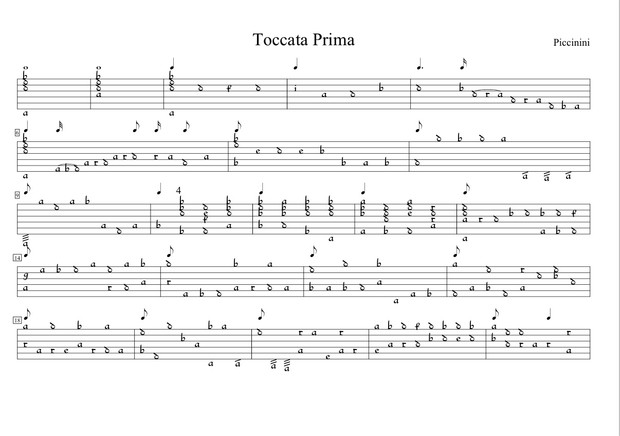 Theorbo Pieces by Piccinini in French TAB
Alessandro Piccinini (1566-1638) Intavolatura di Liuto et di Chitarrone Libro Primo, 
 Bologna 1623
Chitarrone pieces intabulated into French tablature by Rob MacKillop using Fronimo 3

Piccinini's music for theorbo/chitarrone is by turns conservative and progressive. It is in the Toccatas that we find him at his most experimental. Please note that in the closing bars of these Toccatas, the note values do not always add up 'correctly'. I have not changed these bars, but have made silent changes for obvious errors in one or two places. The facsimile edition is readily available for comparison.

You'll get 1 file (1.8MB)
More products from Rob MacKillop - Music Scores