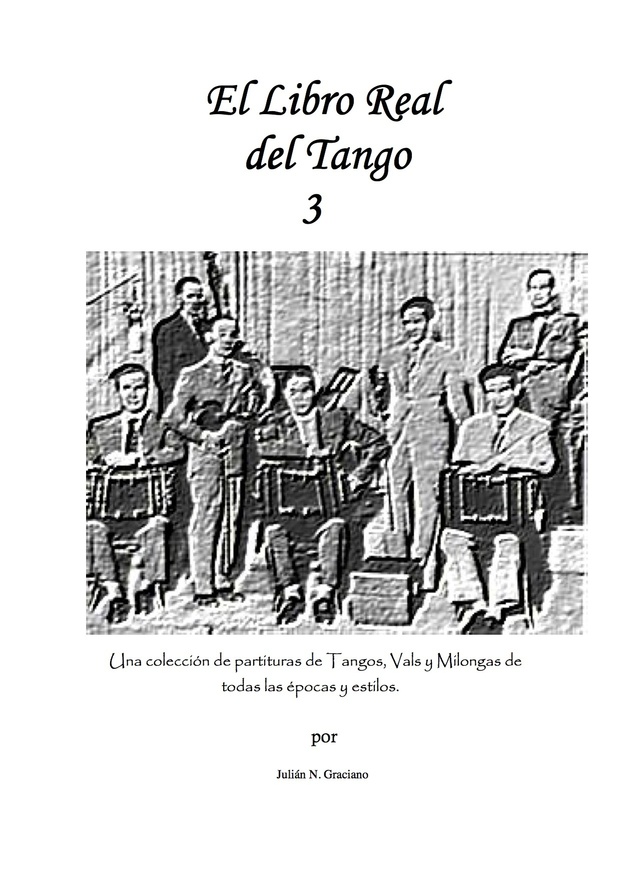 El Libro Real del Tango 3 (Real Tango book 3)
El Libro Real del Tango 3 (Real Tango Book 3)

After many years of work appears the first Real Tango book written by Julian Graciano in 2003.
At the present the Real tango book is a big work divided on five volumes with more than 600 tango tunes.
In 2015 appears in a digital version "Real Tango book 1 " and "Real Tango book 2" on Ebook edition with 130 tunes each one on Lead Sheet system, now you can download REAL TANGO BOOK 3 on E-book!
REAL TANGO BOOK 3 130 tunes on lead sheet format, easy to read and learn tango music.
NOTE: Please remember that an Epub file is not allowed to be printed.
You can visit his web page
www.juliangraciano.wix.com/page
Enjoy it!
You'll get 1 file (42.1MB)
More products from Julian Graciano