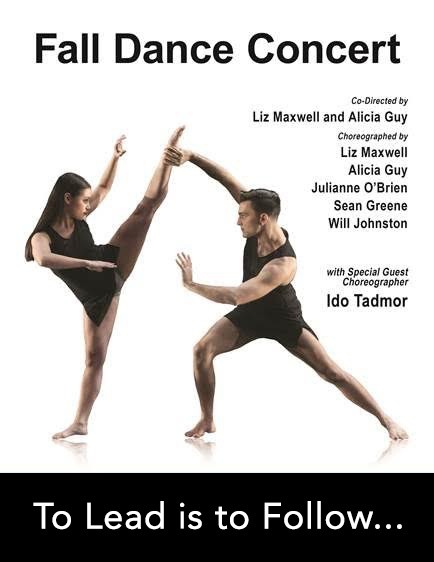 To Lead is to Follow...
Chapman University Fall Dance Concert 12/4/2016

To Lead is to Follow...

Choreographer: Liz Maxwell 

Music: Road Movies by John Adams
by arrangement with Hendon Music, Inc., a Boosey & Hawkes company 

Lighting: Karyn Lawrence

Costumes: Kathryn Wilson

Dancers: Jonah Almanzar, Tori Bartels, Sarah Boardman, Sam Cantoria, Meesh Harvey, Gina Hesp, Stephanie Prekeges, Vickie Roan, Santiago Villarreal, Brad Ward

In this performance, the dancers work (at times) with structured improvisation which, with clear objectives, employs the dancer's own creative artistry, research, and practice.


---

You will be downloading 1080p .m4v file that is compatible with most mobile devices and computers. The file size is over 300mb and may take several minutes depending on your internet speed.
You'll get 1 file (991.5MB)