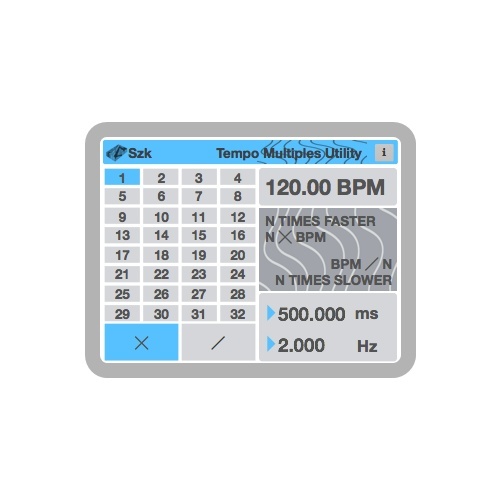 M4L szk.TEMPOMULTIPLES.amxd
TEMPO MULTIPLES UTILITY
is a simple tool that calculates time-steps (ms) or frequencies (Hz) in function of the Ableton Live set's bpm : choose n times faster or slower and it returns you the step correspondance. Useful to help you to make choice for envelope durations, automations, oscillators sync and other lfos modulations.
Compatibility :
Live 9+
Max 7+
More information ? Want to leave feedback ?
Please visit
http://m4l.szk.fr
You'll get a 171.6KB .ZIP file.
More products from szkdevices