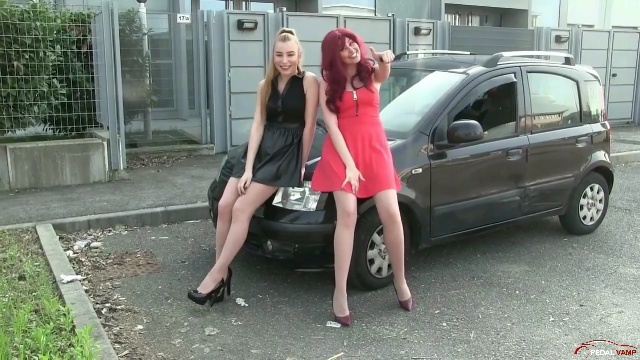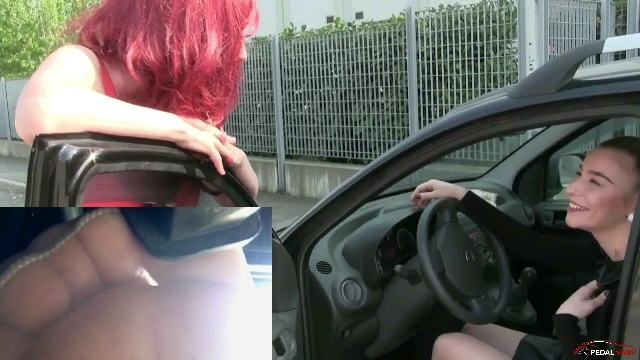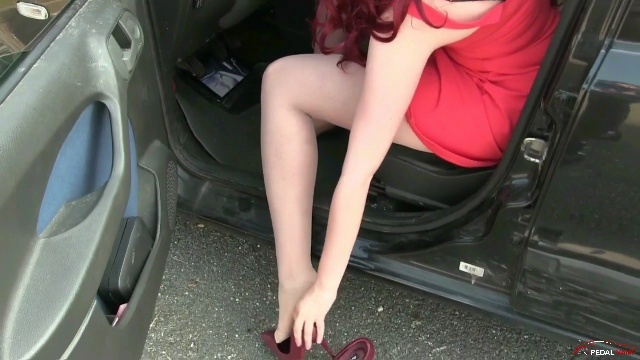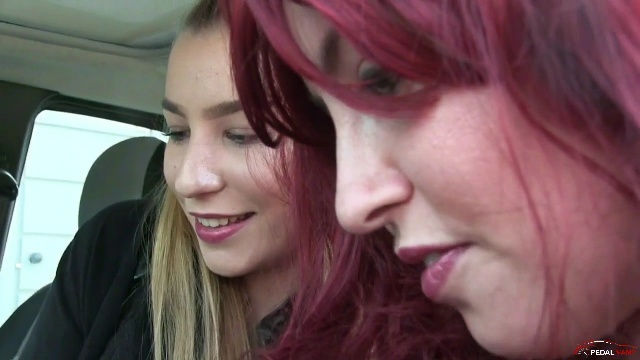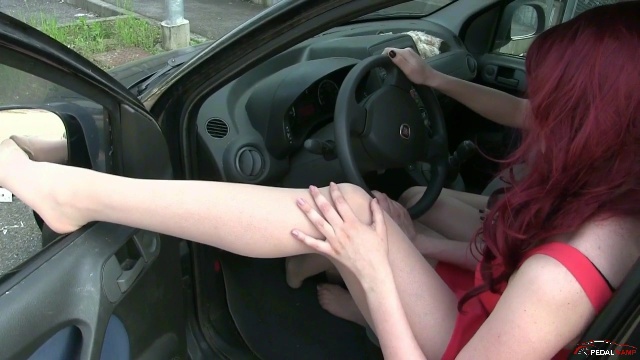 283 : Miss Ale & Miss Melanie revving with you at their feet
Miss Ale and Miss Melanie stole Miss Vicky car. As Miss Vicky is not there to stop them, they then went in a isolated parking spot to rev hard that engine! Miss Ale is wearing a black dress and black high heels, while Miss Melanie is wearing a red dress and red high heels.

This is the first rev for Miss Ale, so she asks to Miss Melanie to guide her into the art of revving! The first round is made by Miss Ale, while Miss Melanie watches her.

You have a special view from behind the gas pedal, so you can see Miss Ale nylons pushing on the gas pedal!

After a while Miss Melanie takes her place, and shows Miss Ale how to rev properly a car! But she wants to rev the car together... So they both sit on the driver seat and start pushing hard that gas pedal on the floor!

With a picture in picture, this video is a must have!
You'll get a 508.1MB .MP4 file.
More products from Pedal Vamp