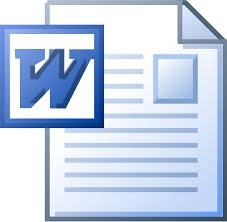 EDL-812-O101 Module 2 Leadership Styles in the School Setting
EDL-812 Module 2 Leadership Styles in the School Setting
Governance and Structures in K-12 Education - Internal Structures
Grand Canyon University

Superintendent Robert Marks has been in his present assignment for six years. In the past two years he has had to make critical decisions that have not been well received by many in the community. Two examples of his decisions are: closing an elementary school because of declining enrollment and releasing a popular high school principal because of her unwillingness to implement a board-approved curricular program for English language learners. In every instance, Superintendent Marks has measured his decision making by using the ISLLC standards as his moral and professional compass. He has done massive research on each issue before presenting his recommended decisions to the governing board. Regardless of his efforts to guide his board members to the best decision in each case presented, two of the five members repeatedly vote against Superintendent Marks' recommended decision, one always votes in favor of his recommendation and two are the "wild card" voters on the board.
It is now election time and three members' terms are up for re-election. One member has decided not to run again and two are seeking re-election. There are three more citizens that have announced that they plan to run for the open seats. The results of this election will have significant impact on whether or not Superintendent Marks will have his contract extended for the next three years.
School leaders do not operate in a vacuum. Federal and state laws impact the duties of the leader along with elections. This assignment will help you to see something outside of the routine and determine a course of action.
General Requirements:
Use the following information to ensure successful completion of the assignment:
• Instructors will be using a grading rubric to grade the assignment. It is recommended that learners review the rubric prior to beginning the assignment in order to become familiar with the assignment criteria and expectations for successful completion of the assignment.
• Doctoral learners are required to use APA style for their writing assignments. The APA Style Guide is located in the Student Success Center.
• This assignment requires that at least two additional scholarly research sources related to this topic, and at least one in-text citation from each source be included.
Directions:
Write a 1,000-1,250-word paper that addresses the following:
1. Discuss how federal and state laws affect how the superintendent carries out the duties of the office.
2. What research-based advice would you offer to Superintendent Marks relative to how he should navigate through this campaign and election period?
You'll get 1 file (55.0KB)