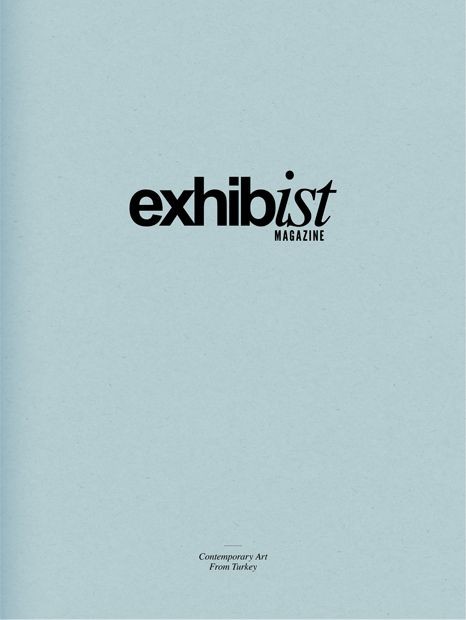 Exhibist Magazine Issue 1
The magazine includes two extensive features of upcoming Turkish artists Arslan Sükan and Sibel Horada as well as an overview of six established Turkish artists such as Canan Tolon, SARKIS, Selim Birsel, Kutlug Ataman, Ayse Erkmen and Hale Tenger.

We also feature interviews with art professionals expert on the Contemporary Turkish Art Scene. One of them with Haro Cumbusyan, art collector and founder of collectorspace, the other with Dyala Nusseibeh, director of ArtInternational Istanbul Art Fair. Moreover the magazine contains sections providing information on Galleries featuring Turkish Contemporary Art and related Exhibitions and Events, together with a special focus on curators from Turkey.
You'll get 1 file (6.1MB)
More products from Exhibist