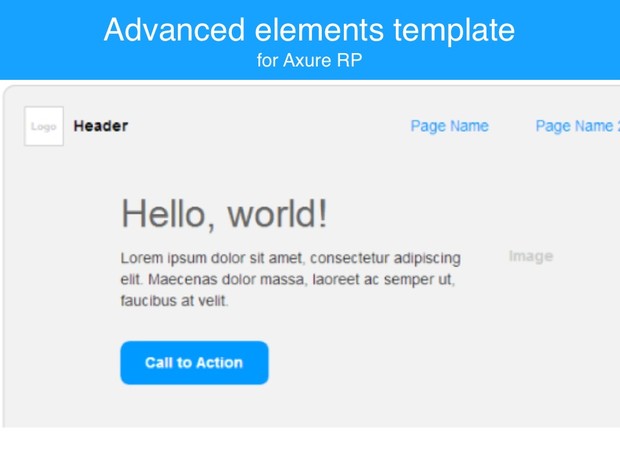 Axure template / Advanced elements
Live demo:
http://p0mna1.axshare.com/
Set of paid elements which are not bound to pages, as it is in templates. A lot of modules will make this template indispensable for you, and all they adapted for Axure RP 7.
TEMPLATE FEACHERS:
More elements
50+ unique elements for global and local modules. All these are easy in settings, but at the same time, they have an advanced dynamics.
Extra elements
These are the elements which help you to automate making of prototypes and save your time on routine work.
Unique elements
Which were made specially for making your work easier and for surprising your clients. These elements you wouldn't find anywhere but here.
Unique forms
Which were taken from paid prototypes Axemplate. Here you can find forms of reviews, creating a message, ordering etc.
Axemplate - Best Axure templates and widget libraries.
With:
- FREE DEMO
- AXURE RP 7 ADAPTED
- RESPONSIVE DESIGN
- ADVANCED DYNAMIC
- MASTERS USAGE
- FREE NEW VERSIONS
Visit our wesite:
http://www.axemplate.com/
You'll get 1 file (2.3MB)
More products from Axemplate