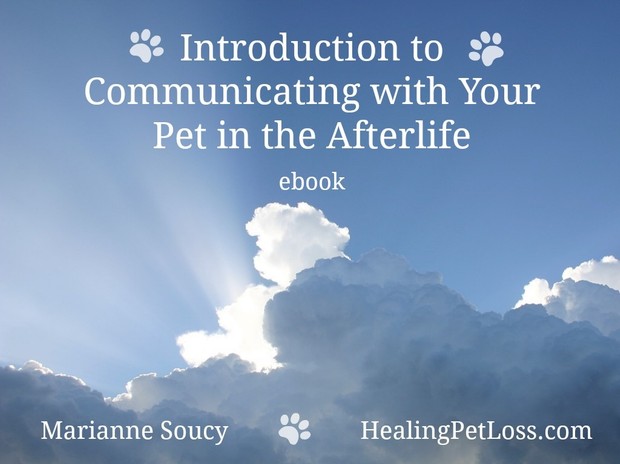 Introduction to Communicating with Your Pet in the Afterlife
This e-book is suitable for home study and contains
practical step by step instruction
. You will not find theories, intellectual concepts or speculation. You need no prior experience or special skills to succeed. We teach a method that has proven to be most effective with the widest range of people in a wide variety of emotional states. With this method, your emotions are not a problem, but are used to help you connect with your pet. We supplement with specific techniques and inspiring examples.
---


Express your feelings – gratitude, love, grief, and more.


Pay tribute to an animal companion – alive or deceased.


Move into a place of gratitude.


Open up to your pet's messages and lessons.


Reconnect with your pet in afterlife.


Deepen your connection with a living pet.


Gain direct access your pet's guidance, lessons and wishes.


Prepare for Sacred Spirit Writing and other methods of connecting with pets or with Spirit.


You'll get 1 file (883.6KB)
More products from Healing Pet Loss