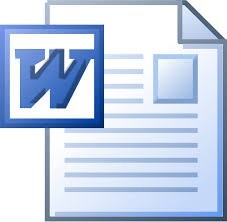 EDL-827-O501 Module 7 Bringing It All Together
EDL-827 Module 7 Bringing It All Together
Strategic Planning in K-12 Education - Creating a Campus Master Plan
Grand Canyon University

The emphasis courses within this degree have guided you through the leadership of a K-12 environment. A campus master plan (strategic plan) includes seven elements. In this assignment, you will look at three, with at least one of the sections being Internal and External Stakeholders, Facilities Planning, or Professional Development, of the elements and discuss the best practices that should be used to develop and implement the selected elements of the plan. The paper will begin with an introduction, end with a conclusion, and include your discussion of three of the elements in the body.
General Requirements
Use the following information to ensure successful completion of the assignment:
• Instructors will be using a grading rubric to grade the assignments. It is recommended that learners review the rubric prior to beginning the assignment in order to become familiar with the assignment criteria and expectations for successful completion of the assignment.
• Doctoral learners are required to use APA style for their writing assignments. The APA Style Guide is located in the Student Success Center.
• This assignment requires that at least two additional scholarly research sources related to this topic, and at least one in-text citation from each source be included.
• You are required to submit this assignment to Turnitin. Refer to the directions in the Student Success Center. Only Word documents can be submitted to Turnitin.
Directions
Pick three of the seven parts of a strategic plan (listed below) and write a 1,250–1,500-word paper that outlines what research considers best practices for each section.
For each element selected, discuss the following:
1. Briefly define what the section details.
2. Explain how the history and politics of education influence the section.
3. Discuss the best practices to be applied to the section.
4. Evaluate how the current trends and issues affect leadership strategies, classroom practices, and student outcomes.
Seven Elements of a Campus Master Plan (Strategic Plan)
Introduction
Briefly explain why strategic plans are essential to support continuous improvement in a K-12 school.
Mission
Vision
Goals
Internal Stakeholders
External Stakeholders
Facilities Planning
Professional Development
Conclusion
A summary of how the development of a comprehensive strategic plan supports continuous improvement and sustainability for a K-12 school.
You'll get 1 file (50.0KB)