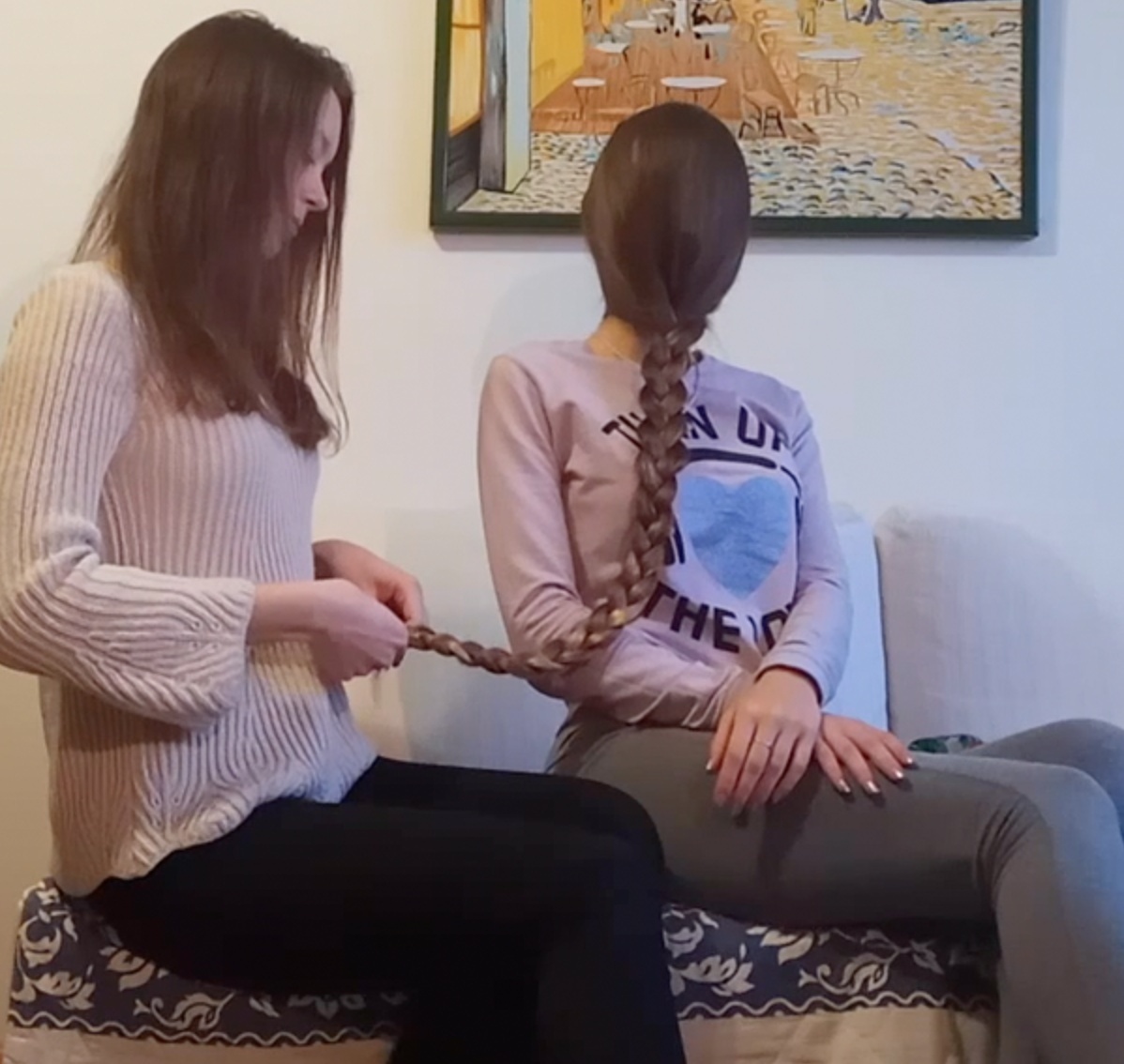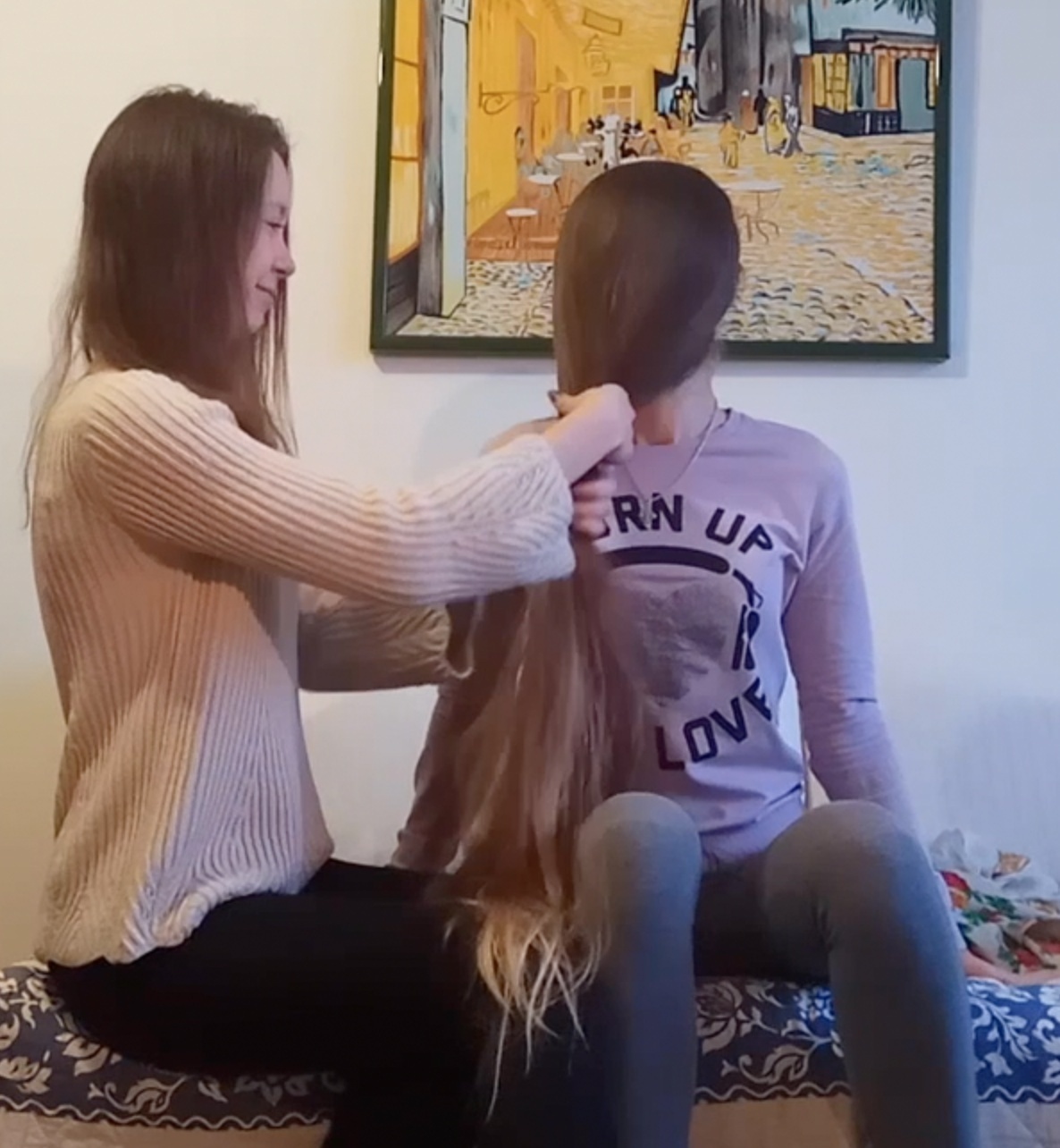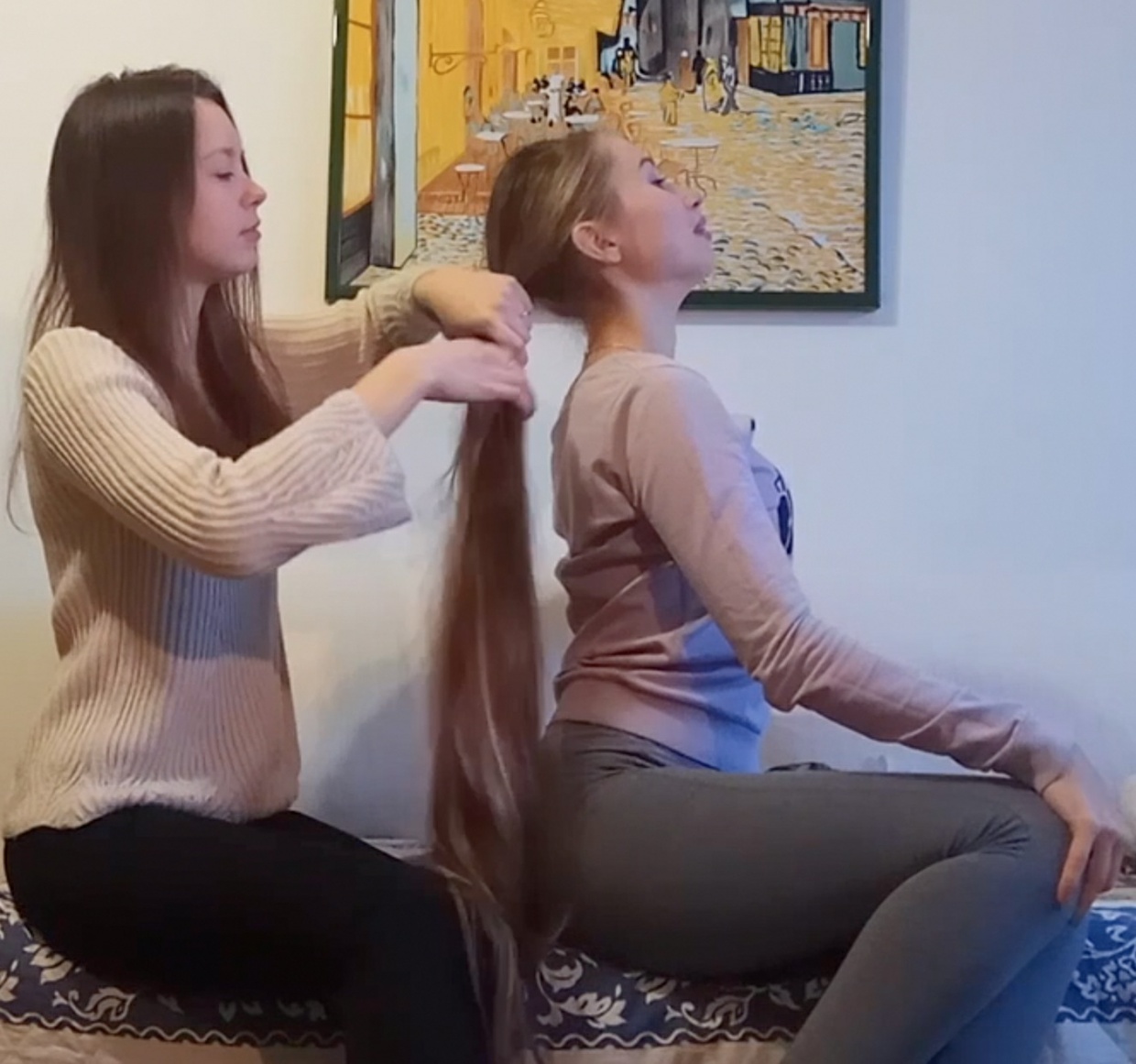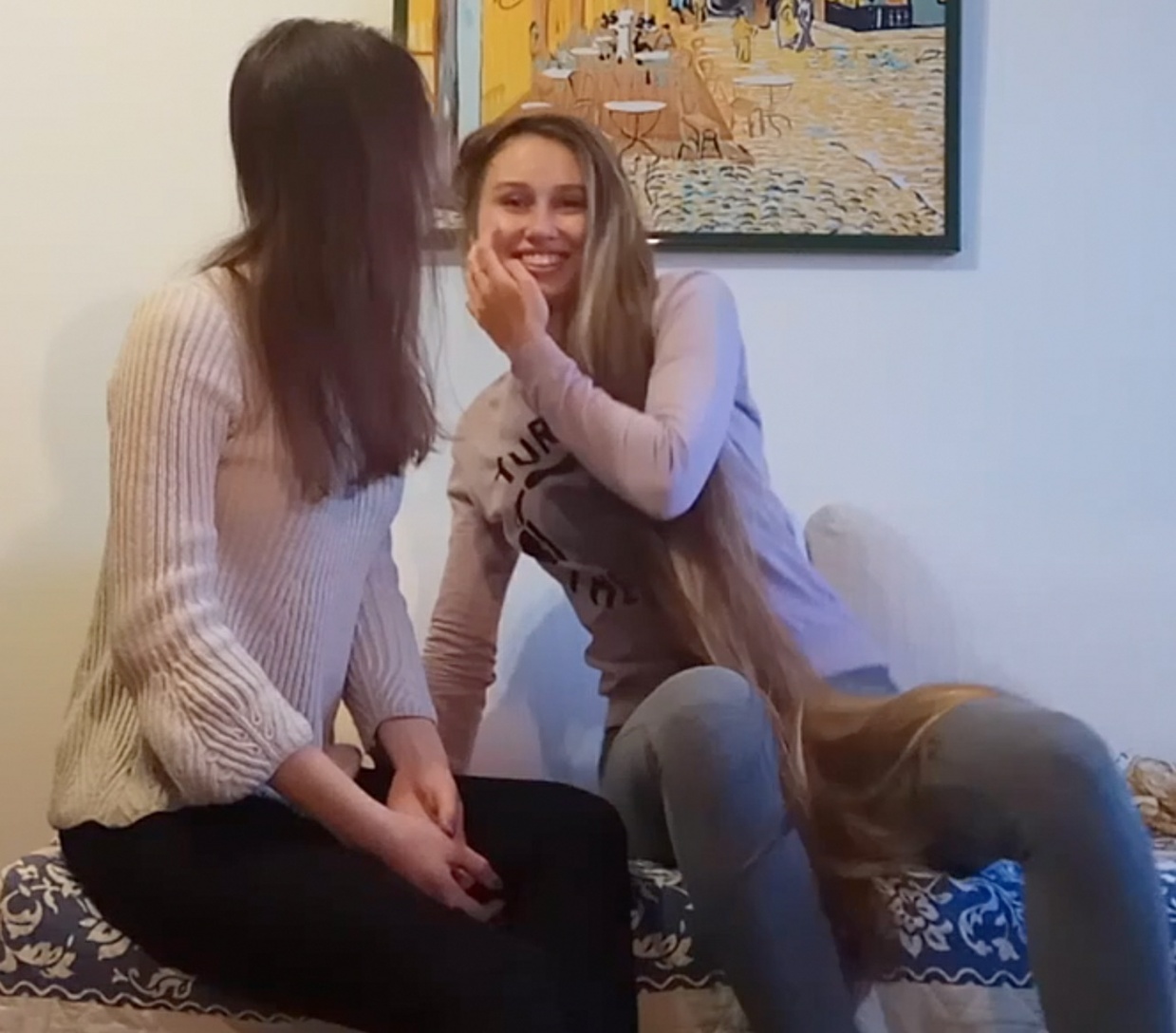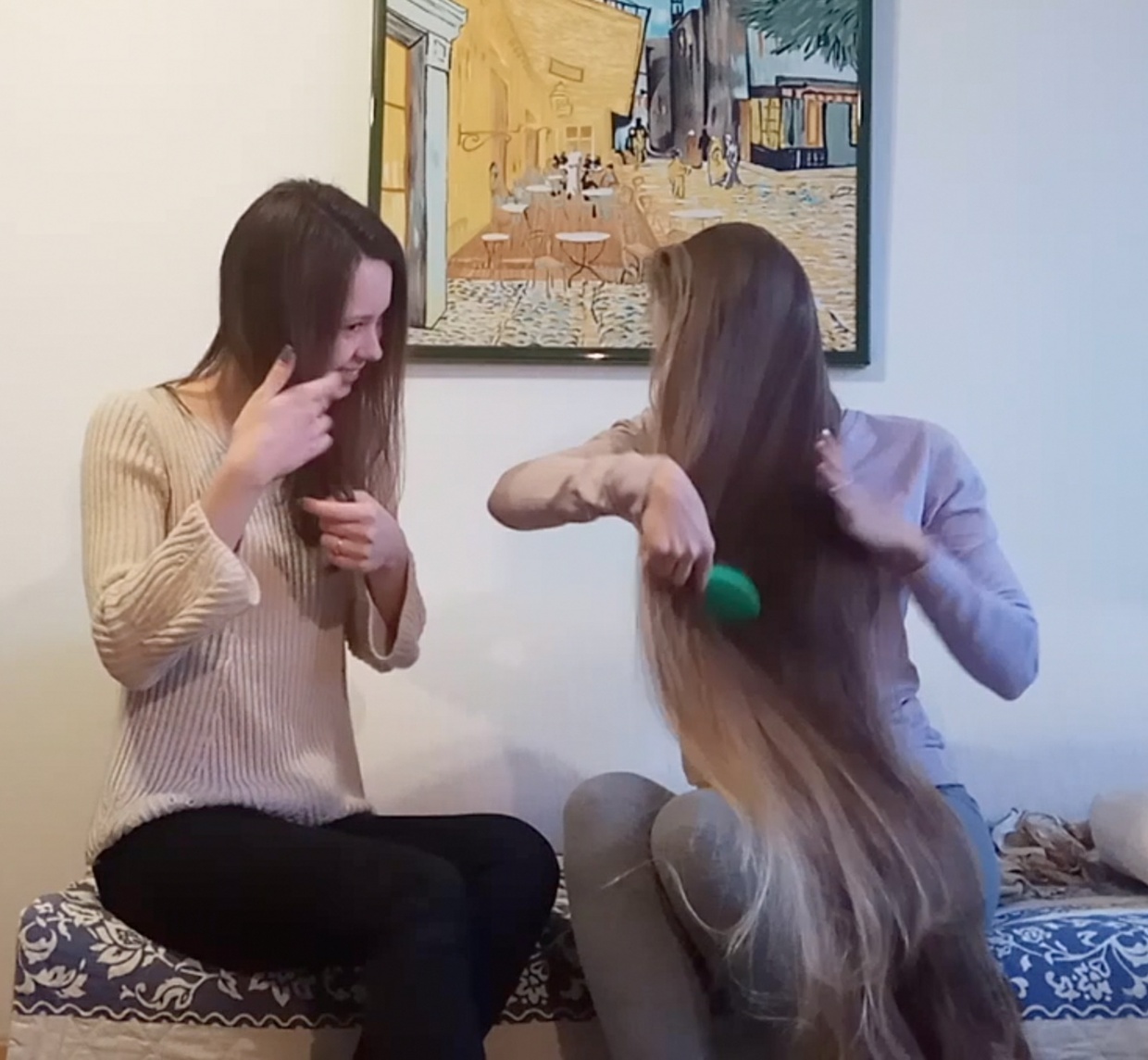 VIDEO - Two sisters
Preview: 
https://www.youtube.com/watch?v=iZNRg9s89Cs
Vera and her sister are two beautiful, young girls.
Her sister is growing her hair out, and she loves Vera´s long hair, and so does Vera!
She has very thick, super silky thigh length hair which makes everyone melt!
She is very beautiful, cute and a great person as well.
Long hair play is one of her favorite things to do, and having other people play with it as well, is something he really enjoys.
Her sisters plays with it in this video, as well as Vera playing with it herself.
Her sister plays with it, smells it, makes a face covering braid (braid starting at neck level, and all the hair covering her face), does handheld ponytails and much more that you just have to see in this great video!
Two fantastic long hair lovers in this video!
This video is over 10 minutes in length.
If you buy this video within the first 24 hours, you will get a discount of 20%!
Discount code: discount
You'll get a 925.1MB .MP4 file.
More products from RealRapunzels