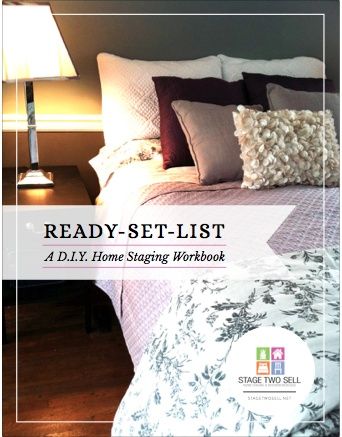 Ready Set List: A DIY Home Staging Guide
Ready Set List is a complete online system to get your home ready for sale and help you identify what needs to be done and what is most important.

Easy to understand, this guide takes you from beginning to end and saves you the time from reading long books or searching the internet for Home Staging instructions.

These strategies have worked to stage millions of dollars worth of property and have helped hundreds of homeowners and they can help you too.

You will find this downloadable workbook the quickest way to get down to business and get things done!  It works for home sellers, Real Estate Agents and those who just want to get organized.

You'll get a 4.9MB .PDF file.