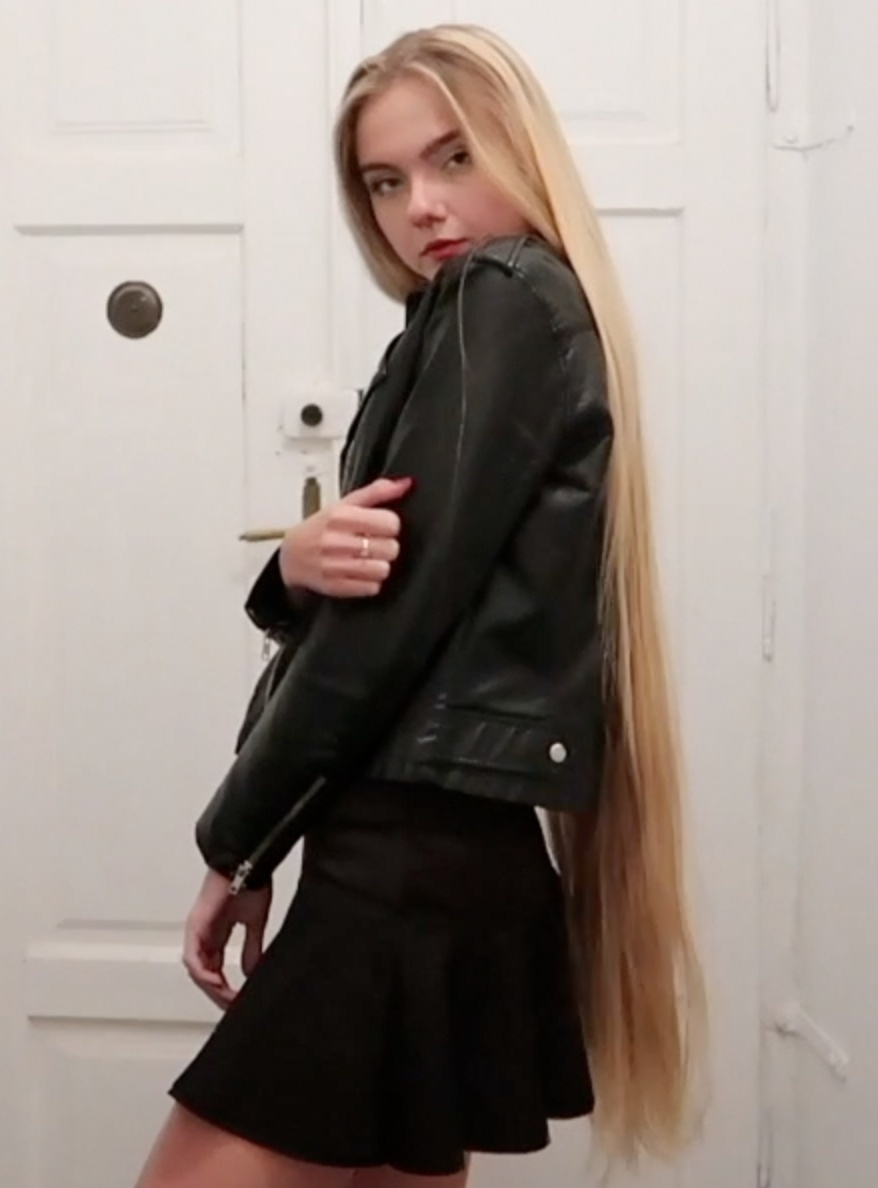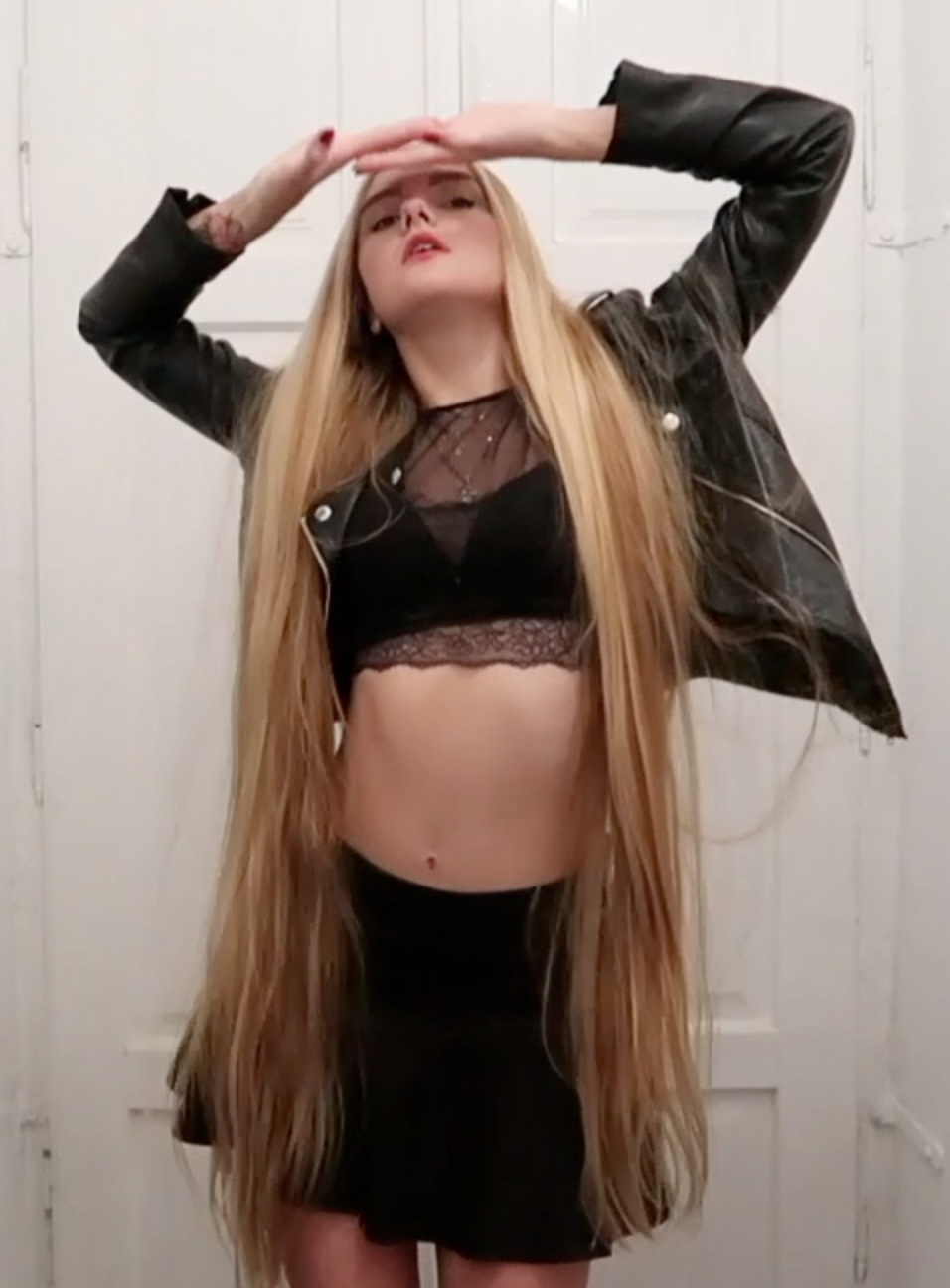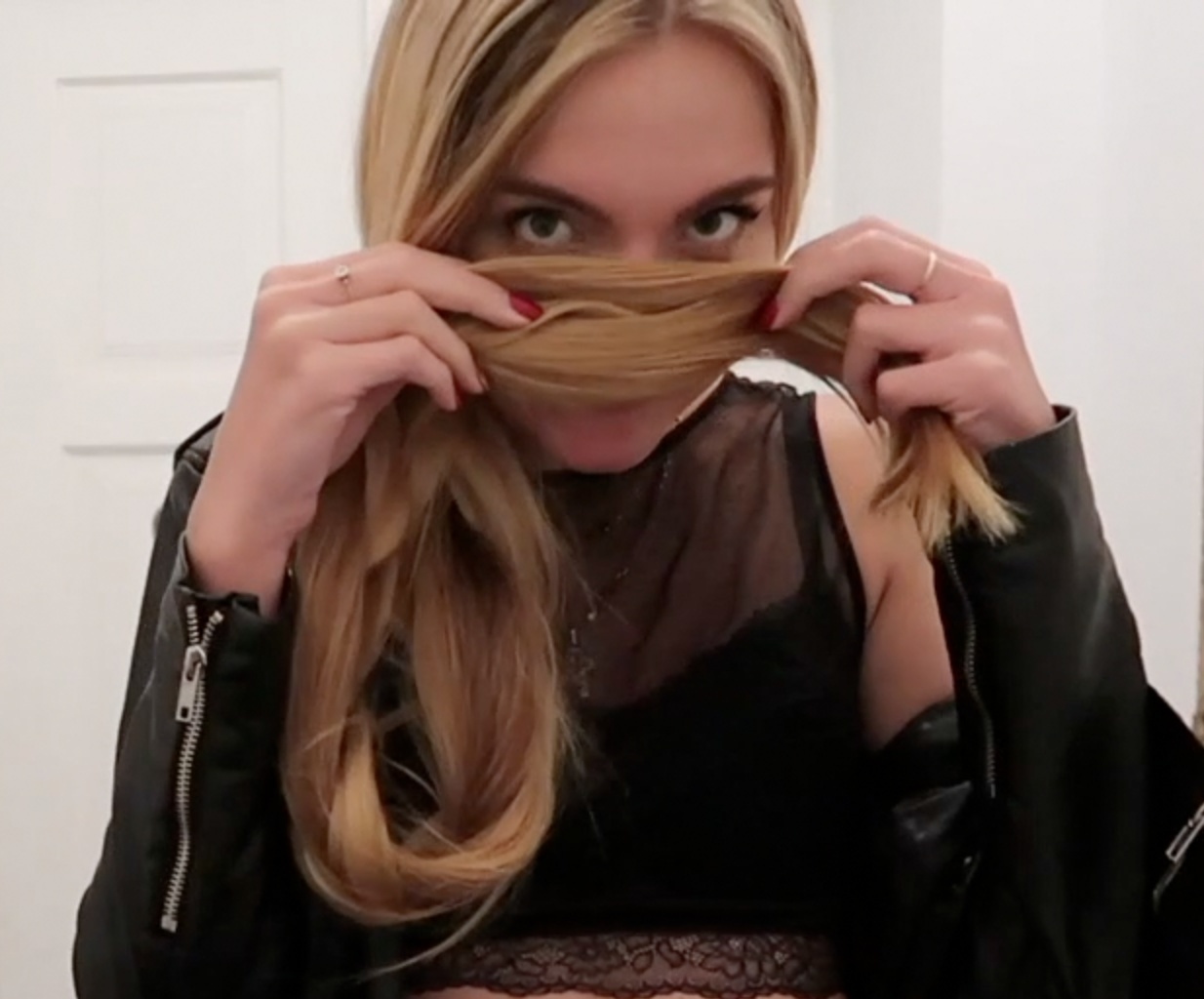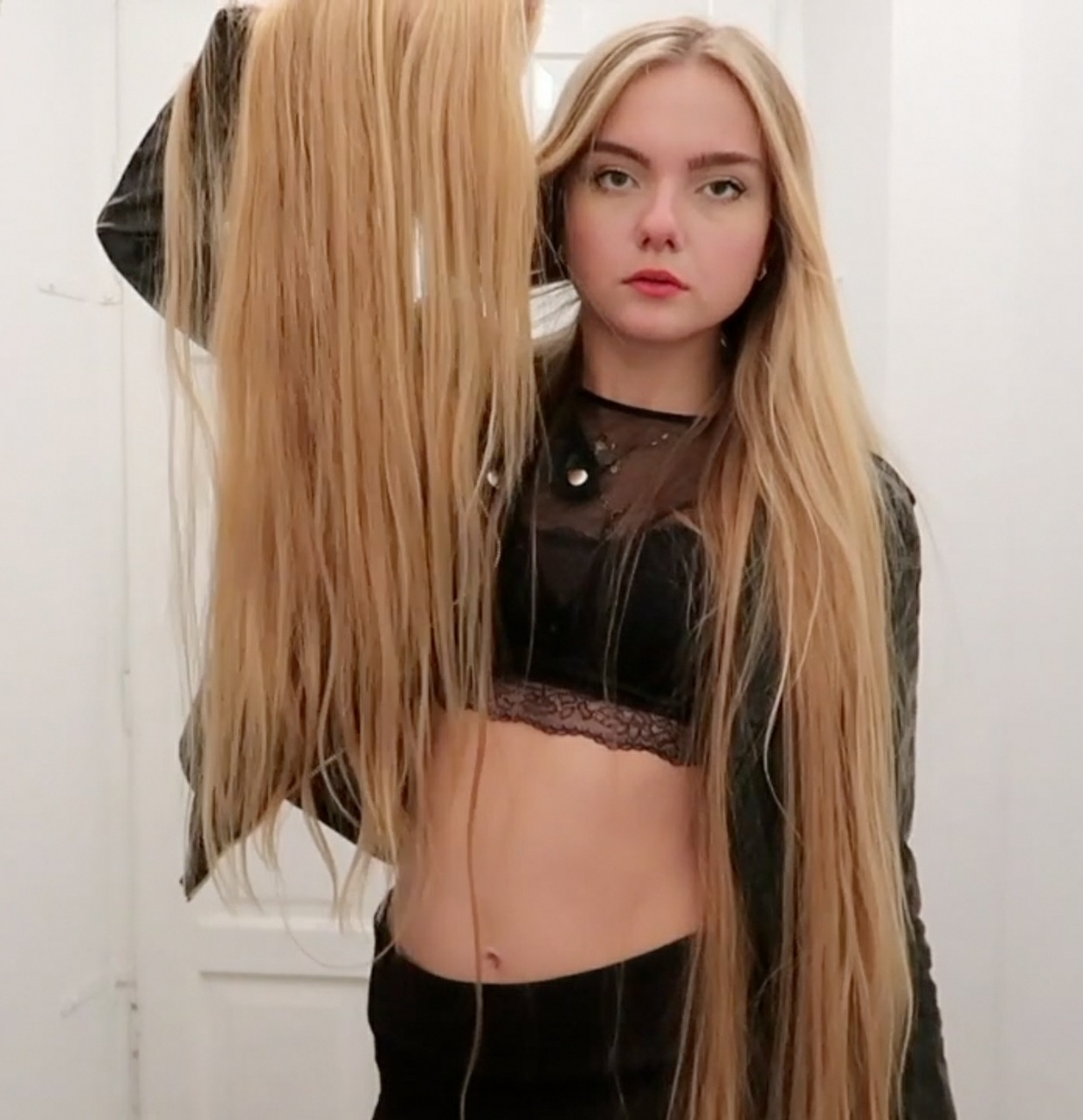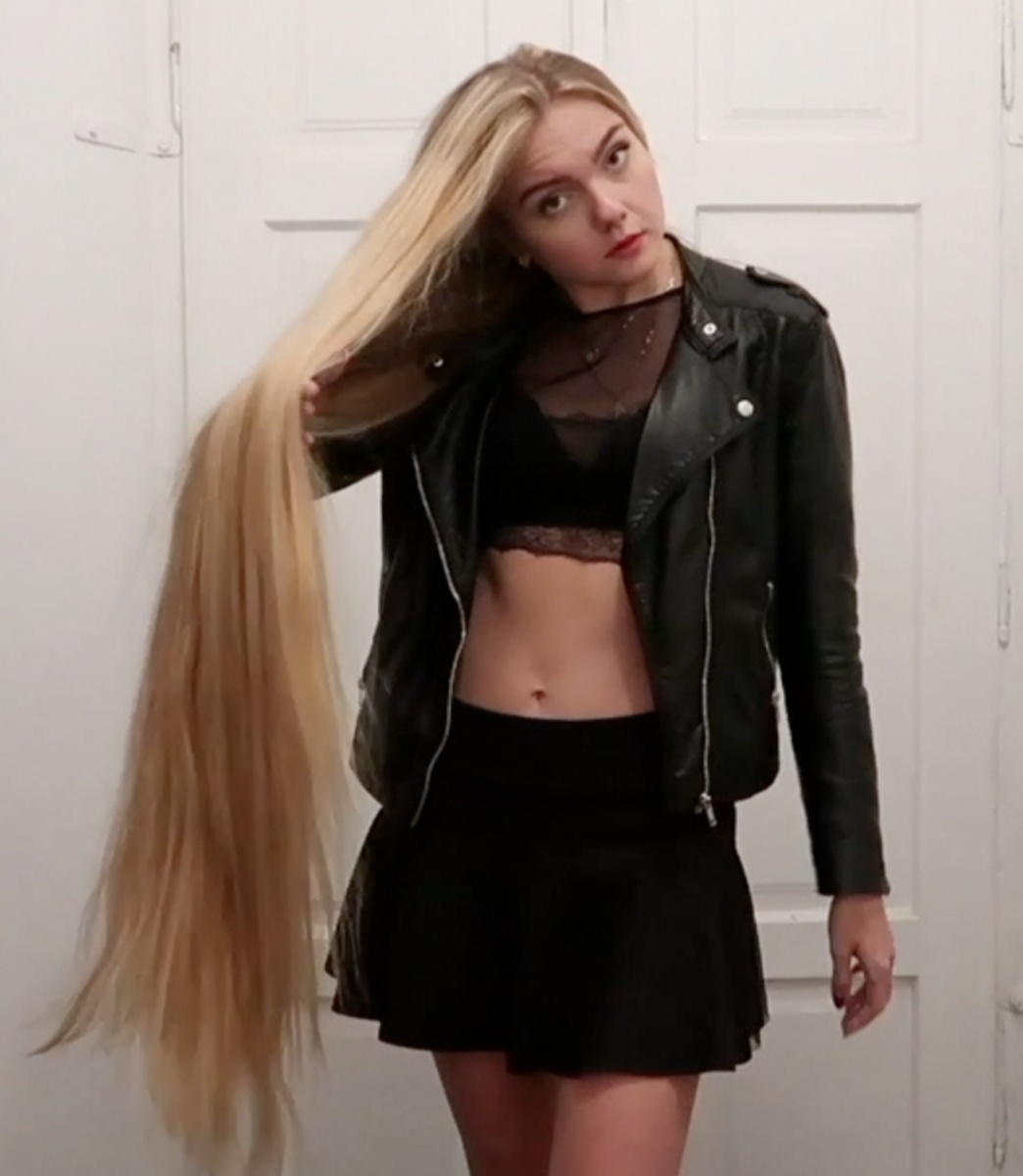 VIDEO - Blonde in Black 2
Preview: 
https://www.youtube.com/watch?v=BzHSsZ19ZnI
Our first "Blonde in Black" video (
https://sellfy.com/p/HtpQ/
) became very popular and successful, out customers and supporters LOVED it!
The way the hairplay were, the way her hair contrasted perfectly to the black suit she was wearing.
This is a video that shares some similarities, the biggest similarities being that this amazing model also has very long blonde, amazing healthy hair, and that she is wearing some really awesome black clothing that really stands out!
Lower thigh length blonde hair on a very young beautiful girl with a black mini skirt and a black leather jacket, what can make it better? Some amazing hair play of course!
Mariia is the model in this video, while Kateryna was the model in the previous "Blonde in Black" video, and both of them are outstanding!
Mariia has some really high energy, so she could not make this video with a bit of dancing of course, and we love that!
This video includes some outstanding hair play from a great model with a lot of experience, bun and bundrop, braided pigtails (double braids), hair stroking, lifting, feeling its silkyness, swinging, swaying and shaking, dancing, great hair smelling and a lot more. This is a must have video if you love long blonde hair!
This video is over 11 minutes in length.
If you buy this video within the first 24 hours, you will get a discount of 20%!
Discount code: discount
You'll get a 652.4MB .MP4 file.