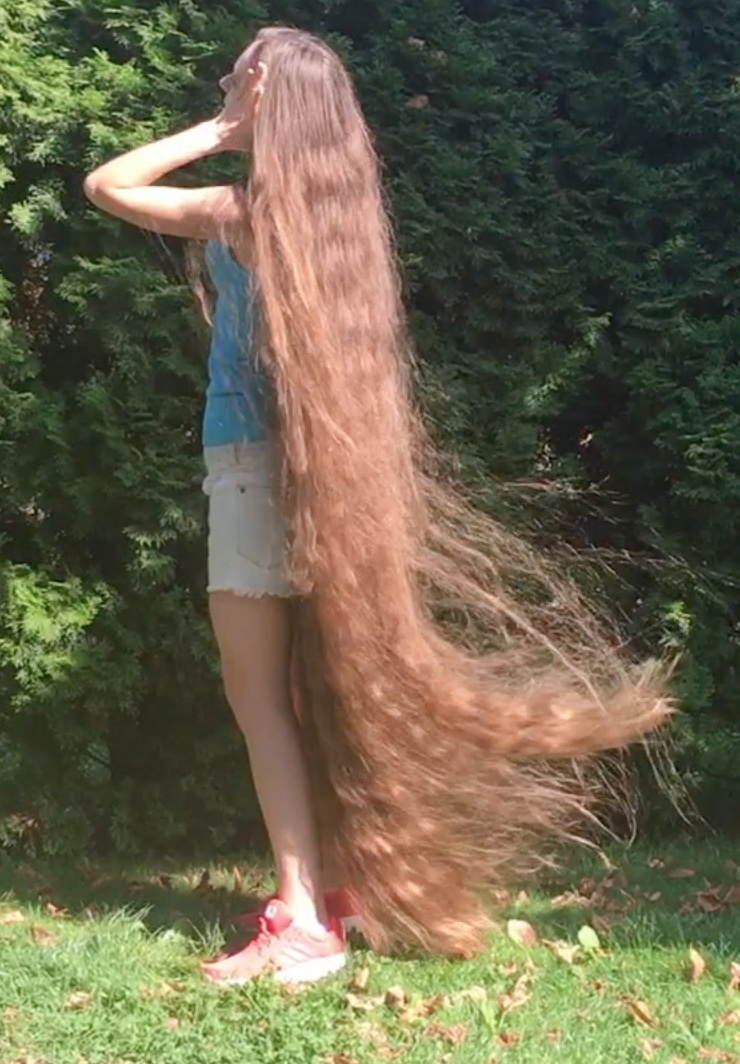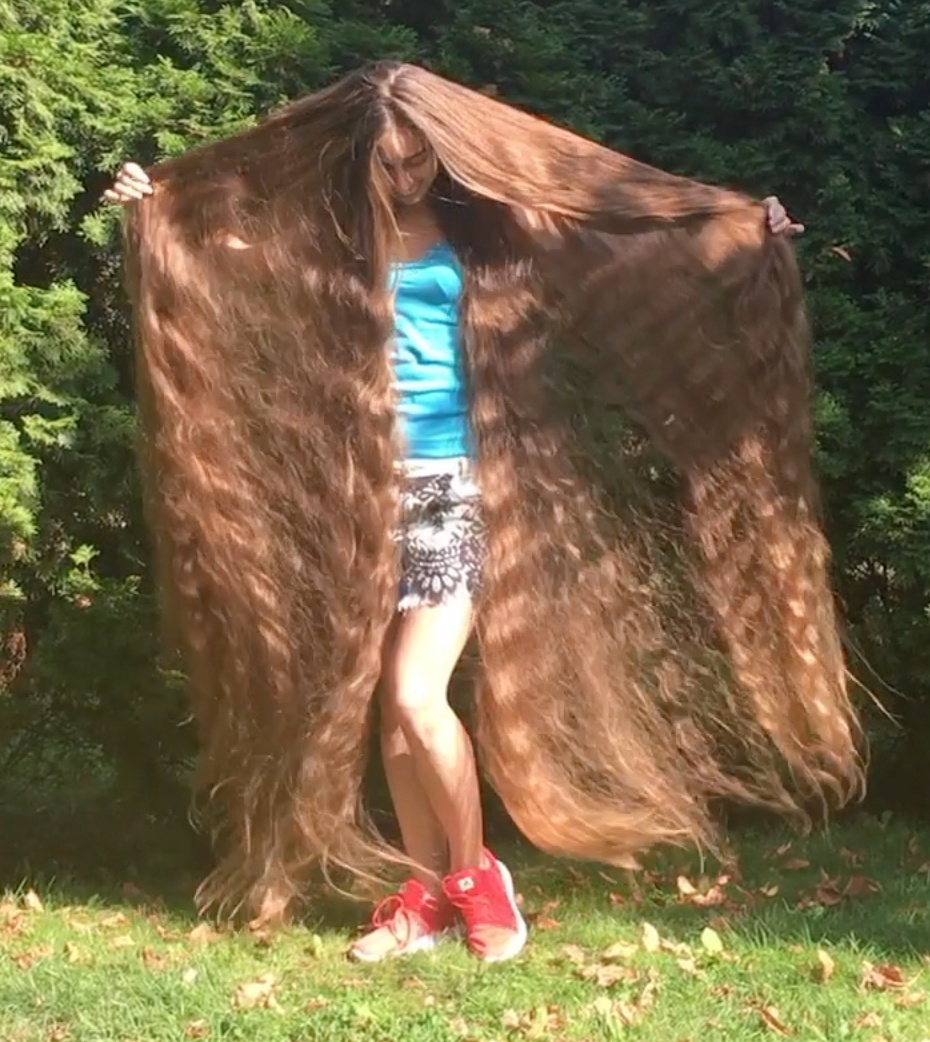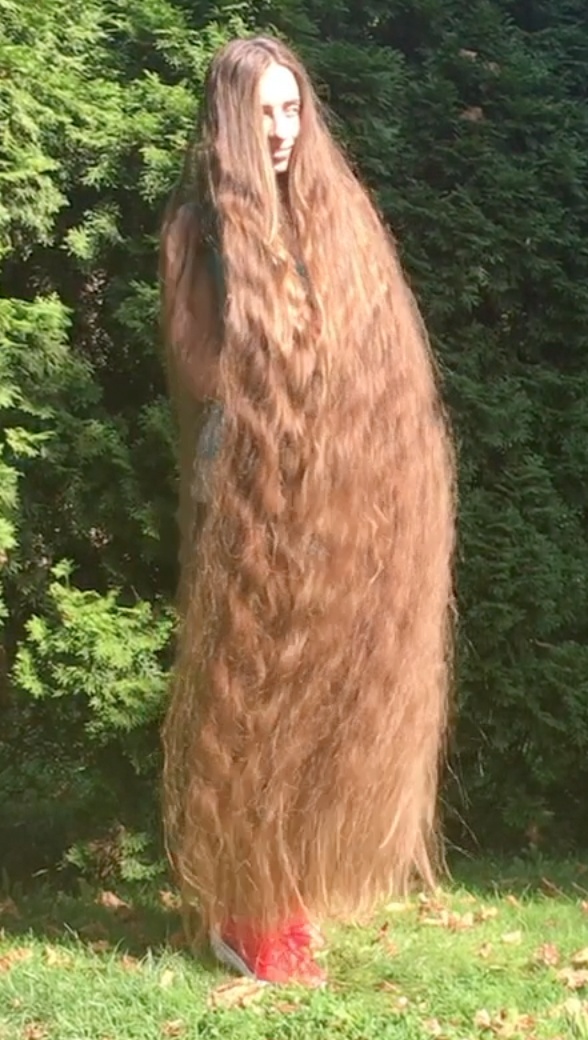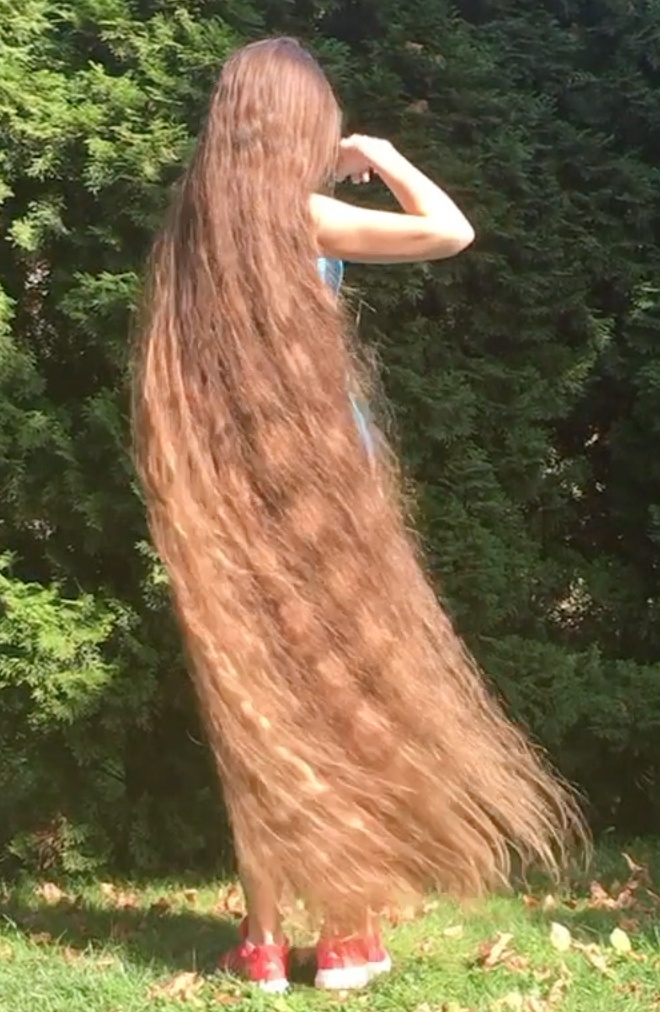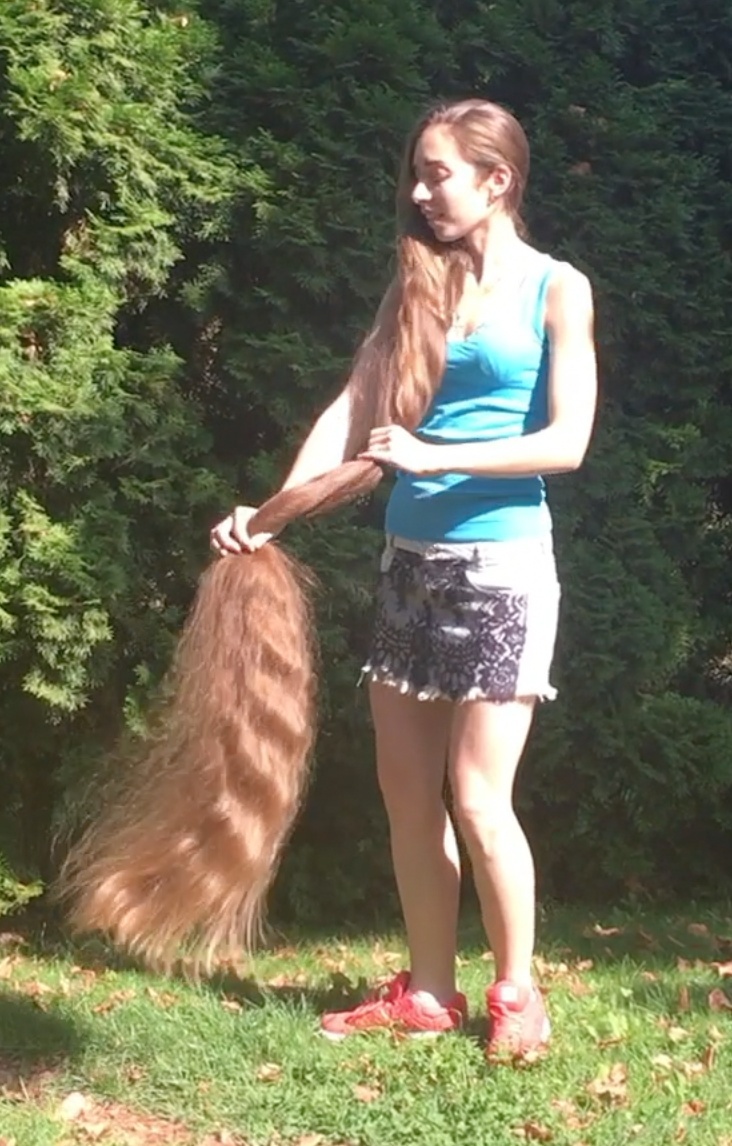 VIDEO - So long, so thick
Preview: 
https://www.youtube.com/watch?v=6qOX4zMksUY
Alena´s hair is unbeatable. Floor length, super thick, a massive mane of brown gold!
In this cozy, warm video, she is really enjoying the sun and warm weather.
She has her hair completely down, letting it cover her body from top to toe.
Dancing around, swinging her hair twisting it around her body and arms, and doing a lot of other amazing things just to show you how incredibly long it is, and what you can do with such long hair. The possibilities are endless!
Her hair is also very heavy, which you can see in this video. Having super heavy hair is positive because it means that the hair is thick and healthy.
She really know how to do long hair moves and poses, so this video includes some perfect hair display. Alena is really passionate and she is in love with super long hair, which is why she is caring so good for it as well.
You can easily see her love for long hair in this video.
Being gifted with super hair is really something she takes advantage of, and she knows that treating it like gold, will make it look like gold.
In this video, you will see long hair play and display, long hair swinging and swaying, long hair twisting, wrapping it around her neck, arms and body, hair parting, small winds (a little windy hair play), body covering, handheld ponytails and much more!
This video is over 10 minutes in length.
If you buy this video within the first 24 hours, you will get a discount of 20%!
Discount code: discount
You'll get a 1.5GB .MP4 file.
More products from RealRapunzels