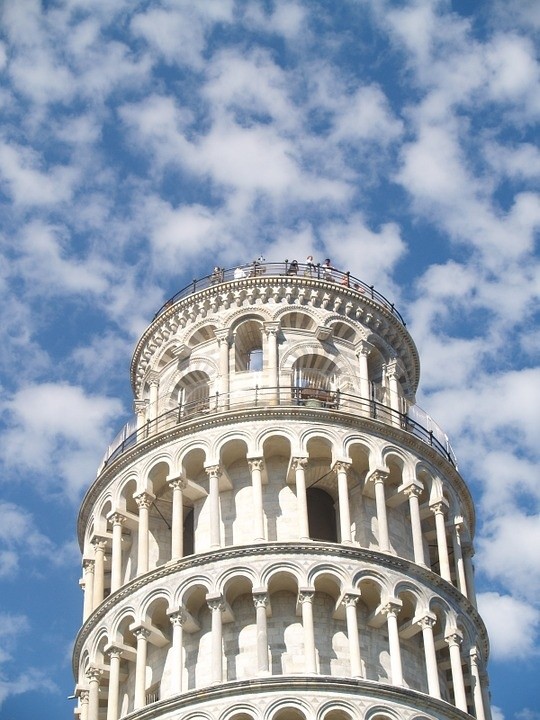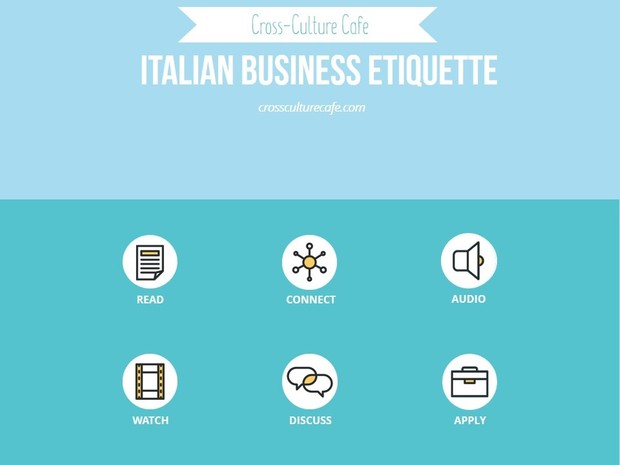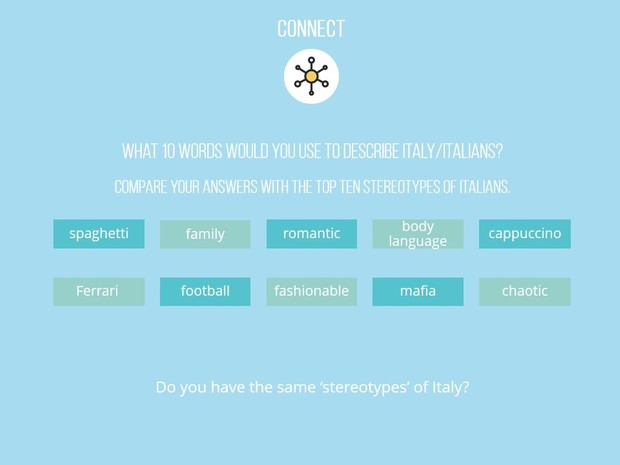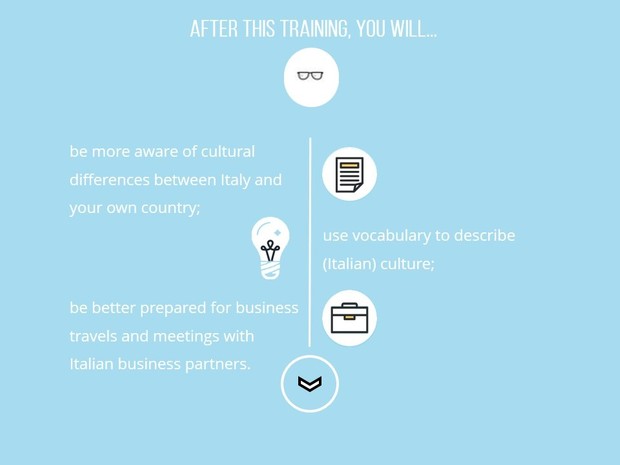 Cross-Cultural Training for ESL/EFL: Italian Business Etiquette lesson PPT and PDF
Disclaimer: In order to view this PPT lesson properly, download these fonts at 
http://www.crossculturecafe.com/#!cross-cultural-training/f812p
 should you not already have them installed on your computer.
The land of pasta, wine, romance, opera and everything that delights the soul! There is so much to explore in this country and its culture alike. You will find vast differences between the North and South - not just in culture, but in communication, dress and how people conduct business. But did you also know that Italians are masters of non-verbal communication? Yes, that's right! They could probably enjoy entire conversations by just using body language! No kidding - Italians use an average of 250 body language signs each day. Now, that could indeed be a culture shock for those people who do not use body language at all. Come and scratch upon the surface of this beautiful country and their everyday culture and business etiquette!
Cross-Culture Cafe lessons are targeted at intermediate to more advanced EFL/ESL Business English learners and speakers of the English language. Lessons include vocabulary, audio (text is in the handout to be read), reading comprehension, videos, discussion questions, role-plays and homework, thus providing a richer learning experience and relating to real-life situations. This lesson contains 29 slides/pages and is good for 2 hours of training (depending on the size of class).
All zip-folders contain 3 files: the PPT lesson and PDFs (with and without the answer key) and come with clear step-by-step teaching notes and are standalone – you will not need to prepare extra materials in order to complete the lesson. However, you can edit the PPTs on your computer to adjust to your needs.
For more lessons on cross-cultural and business English training, please check out my new website 
www.crossculturecafe.com
You'll get 1 file (1.9MB)
More products from crossculturecafe