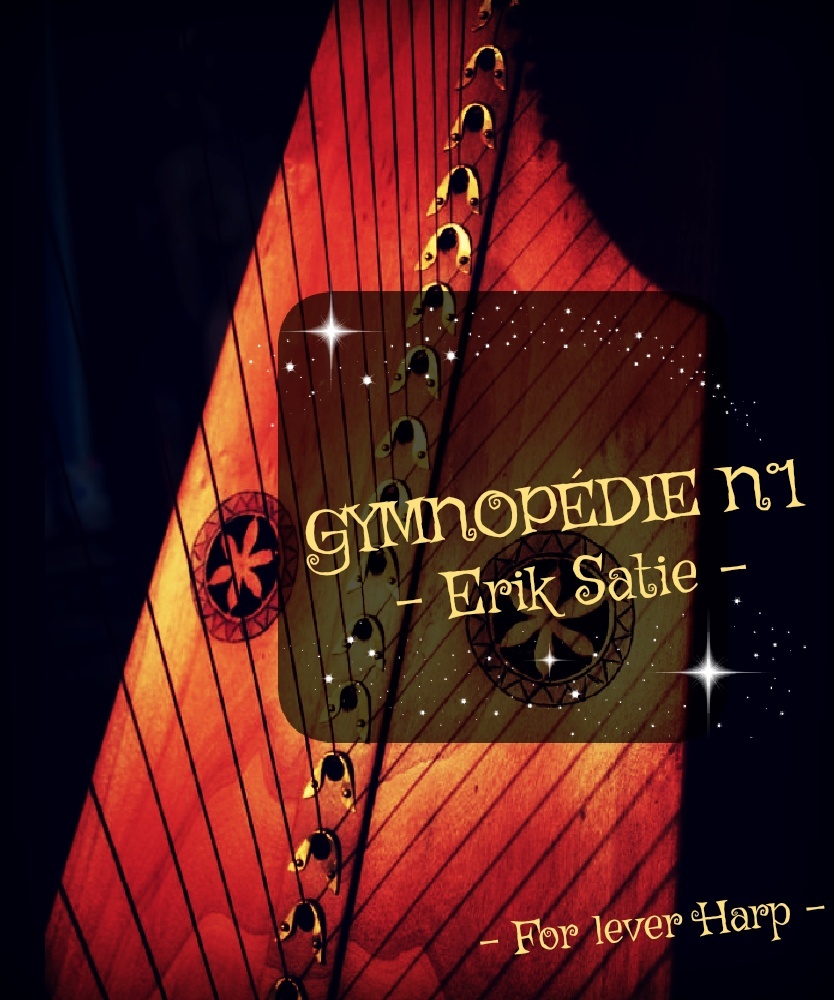 296-GYMNOPEDIE 1 ERIK SATIE PACK
- JANUARY 2018 -

3 LEVERS CHANGING -

a unique arrangement by Eve McTelenn,
Invited Harpist of the Virtual Harp Summit of September 2017

+MUSCORE FORMAT
+NOTEBOOK PDF -
+MP3 EXAMPLE


-MUSCORE FORMAT - NEW 2017 -
A NEW TECHNOLOGY TO LEARN HARP AT HOME !
USE FREE APPLI MUSCORE TO STUDY AND TRAINING HARP.
You'll get a 13.5MB .ZIP file.
More products from LET'S PLAY LEVER HARP