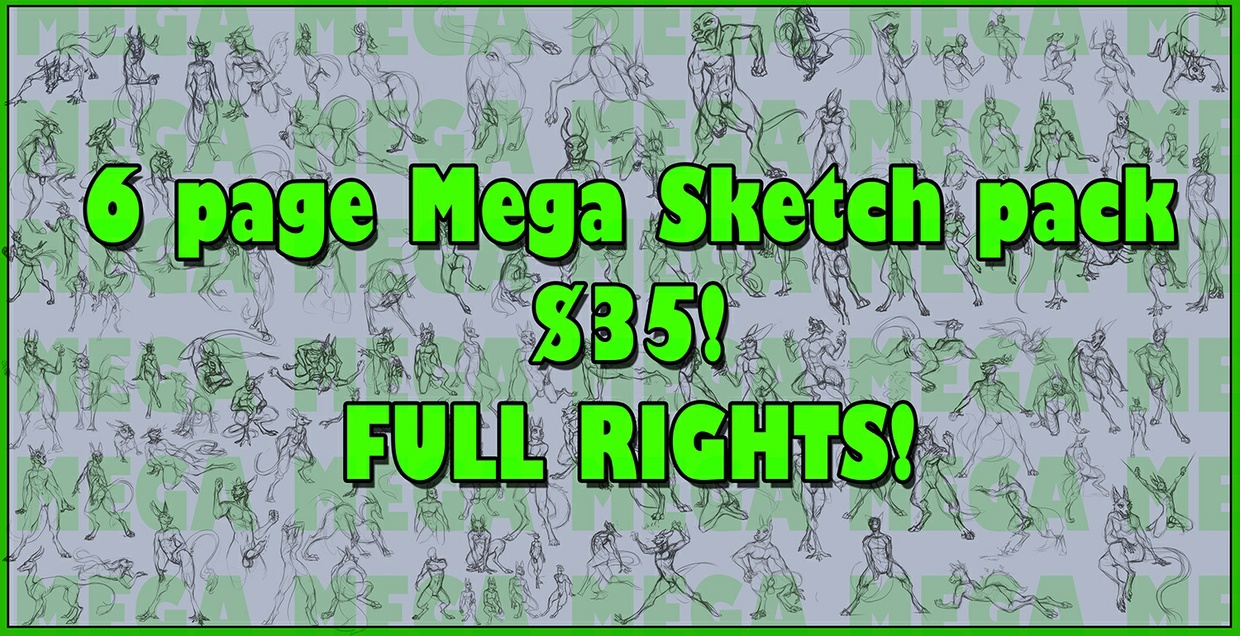 6 pages of sketches!
This is a pack of 6 pages of sketches that upon purchase you have full rights to do with them whatever you want, Use them for refrences, commissions, bases, adopts, or whatever meets your fancy!

There are several different species, different levle of quality, many dynamic poses, croutching, sitting, standing, laying!

Warning: SOME ARTWORK IS ADULT IN NATURE, nutidy, and sexual content!

This is a single large PSD file, All the poses are on one transparent layer seperated from the background, you can lasso tool to crop them out and resize to your liking!
You'll get a 96.8MB .PSD file.
More products from Jakthedrox