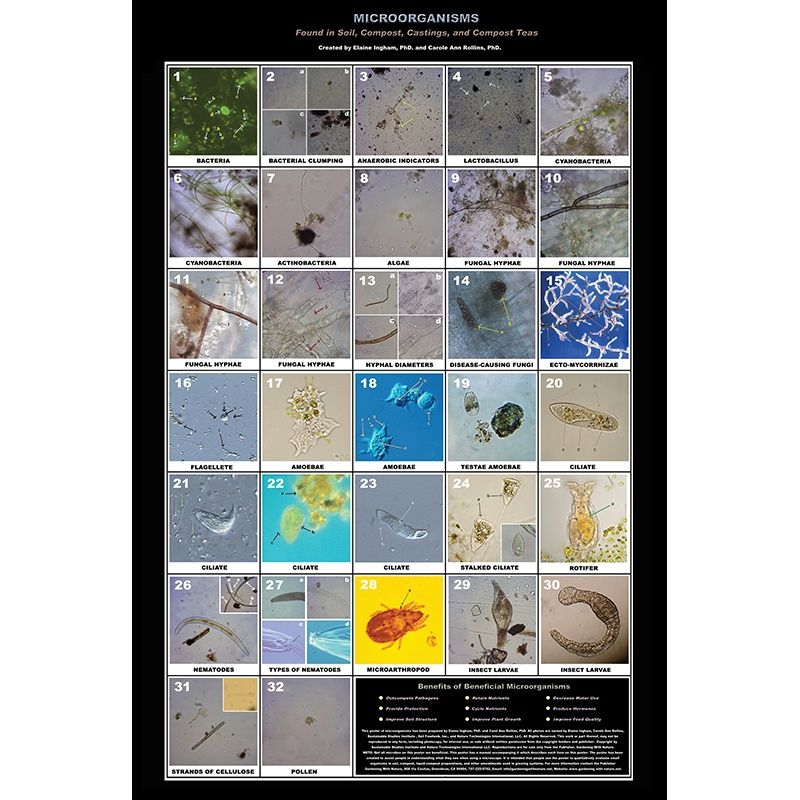 Microbe Poster
This is a .pdf version of the poster. This is not a hard physical copy of the poster. The Microbe Poster is a 24 x 36 inch poster that shows what microorganisms look like using a microscope. The microorganisms in the 32 full color photos on the poster are those typically found in soil, compost, worm castings, and compost tea. The Microbe Manual accompanies the Microbe Poster and is sold separately.
jKa6
$30.95
5462109d9d29c925e097b0cd
You'll get a 48.4MB .PDF file.
More products from Dr. Elaine Ingham