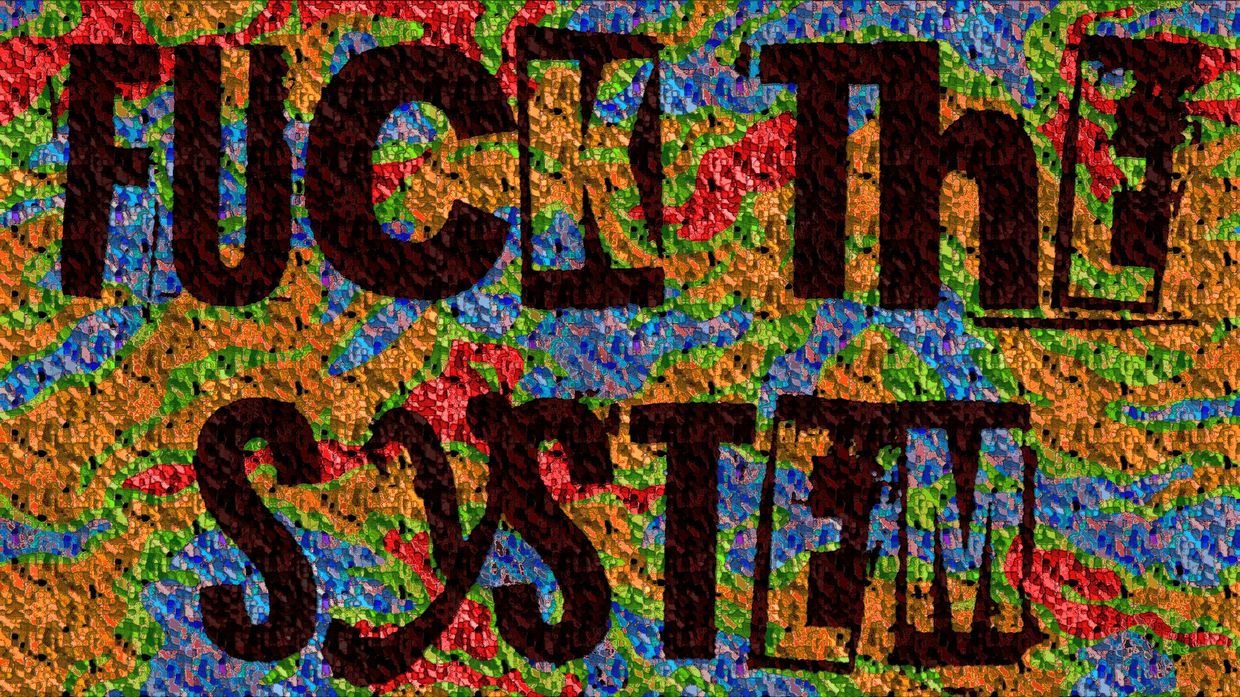 FUCK the SYSTEM. Volume 2. By WOLVOMAN80
Released 5th November 2014, to collaborate with Guy Fawkes Gunpowder Plot.

EPISODES 6 to 9.

Fuck Boris Johnson, Ed Miliband, Nigel Farage, Zionism, Nick Clegg, War on Terror, Palestine, Israel, Shit jobs, MPs expenses, Tesco, Supermarkets, corporate superstores, Google, Facebook, Sergio Brin, Larry Page, Jay Z, 50 Cent, Lil Wayne, Drake, Hip Hop. FUCK Internet censorship, Michael Gove, the education system, Animal testing, The IVORY TRADE, the FUR trade, rip off Britain. Judges, the Justice system, police, Prison, Piracy laws, Vaccinations, Vaccines, Ebola, Human Kidney cells, Human Diploid Tissue, Pepsi, Kraft, Campbells Soup, Cadbury's, Propaganda, TV, zombie elite.

2014 DOCUMENTARY BY WOLVOMAN80.
YOUTUBE, GOOGLE, FACEBOOK AND OTHER WELL KNOWN SITES WILL HIDE THIS VIDEO, YOUTUBE ARE OFFERING ME A RIDICULOUS $86 OF THE $80000 THEY NOW OWE ME FOR THEIR ADS. SO FUCK YOUTUBE, GOOGLE AND FACEBOOK YOUTUBE HAVE ALSO REFUSED TO LET ME MONETIZE THIS VIDEO, DESPITE THE FACT I MADE IT AND THE MUSIC IS PUBLIC DOMAIN.
You'll get a 996.5MB .WMV file.
More products from wolvoman80