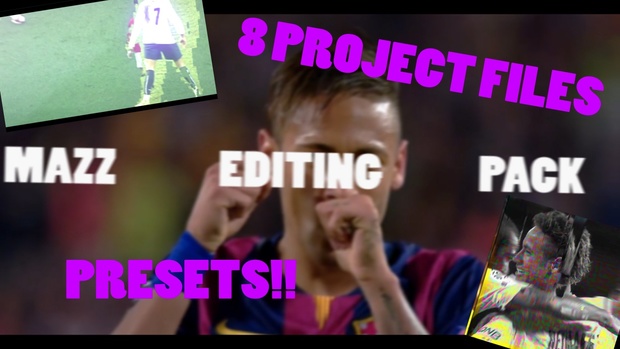 ISEFOMAZZ EDITING PACK
note: (put the two preset pack folders in the user presets)

This incredible editing pack contains more than 100 PRESETS!!!! going from warps to transtions all the way to many color corrections!!!

this pack contains my first preset pack with beginners effects but this pack contains the new and improved presets! there are pre made pumps that include change and unique blur! 

This pack contains a very large amount of very nice transtions that can be customizable with warps! 

not to mention that there are many new warps along with the turbulent displaces in the old preset pack!!

in this pack there contains 8 PROJECT FILES:
- my destiny exclusive
- im twent someting edit
- "lord knows" edit
-neymar glitch edit
- lets pretend we're numb james goal edit
- pendelum camera edit
- too cold edit
-XE3 RONALDO EDIT!!

this pack includes a LARGE amount of overlays.
-over 100 FIRE AND WATER 2D ANIMATIONS!
-unique overlays
-and light leaks!

and finally it contains sound effects made by yours truely.
in total this editing pack contains 300 files all for your help and aid in editing.

enjoy :)

disclaimer: this pack is for after effects CC2015 and above. anything older than that will make it so you cannot open anything in this pack. if you buy this pack then know that you cannot get a refund unless under special circumstances. the file is 1.89 gigabytes large.
You'll get 1 file (1.9GB)
More products from isefomazz's store