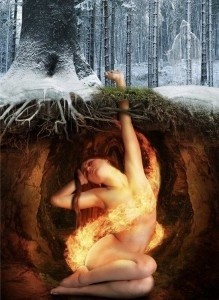 RETURN OF THE GODDESS III ~ The Power Within ~ Divine Feminine Empowerment Seminar Series
Creation energy is Powerful! How do we handle being the vortex in the room? The Goddess completely owns her beauty, power and grace, never apologizing for her bigness, and never playing small. Examine where you have been giving your power away because of programming and conditioning around the Divine Feminine. This seminar offers an opportunity to heal where you have given your power away and learn how to take it back. Clear competition energies that may keep you playing small.
In this class we will be exploring archetypes of Warrior Godessess, Athena, Freya, and Artemis. We will be inviting communication of our personal power and our creation power, examining and releasing pain and shame around embodying our full Goddess self. Its one thing to have access to personal power, it is another thing to have access to creation power. The two together offer a stable base of activated energy systems to be able to launch and amplify personal creative power and create the life of your dreams.
You'll get 1 file (386.8MB)
More products from Adrienne Elise