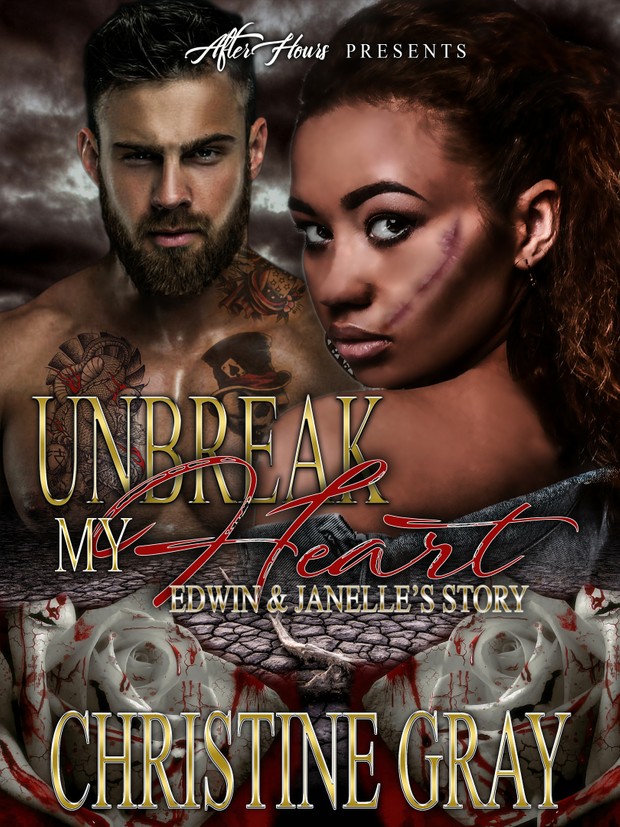 Unbreak My Heart; Edwin and Janelle Story_By, Christine Gray
In relationships, there are always things left unsaid. The time of holding tongues, hiding behind smiling masks, and fucking to drown out matters of the heart are over. 

Edwin knows he fucked up. He knew it the second he bent the woman over the couch to stroke his way to release. Like a flood gate, he knew that wasn't going to be the last time he would cheat. However, he's not going to make another mistake in losing his wife. Edwin's willing to fight the gates of hell to keep Janelle at his side, but is he willing to reveal and deal with the emotional cancer that had been eating away at his heart?

Does Janelle even care? Are is it her own fear of finally admitting the linger feelings that she's always harbored for Edwin. To speak the truth, would mean saying what she had kept hidden;
"I hate you Edwin! Not because you were sharing your dick like Tic-Tacs. I think I have always hated you!"
You'll get 1 file (430.4KB)
More products from 6914912534850038