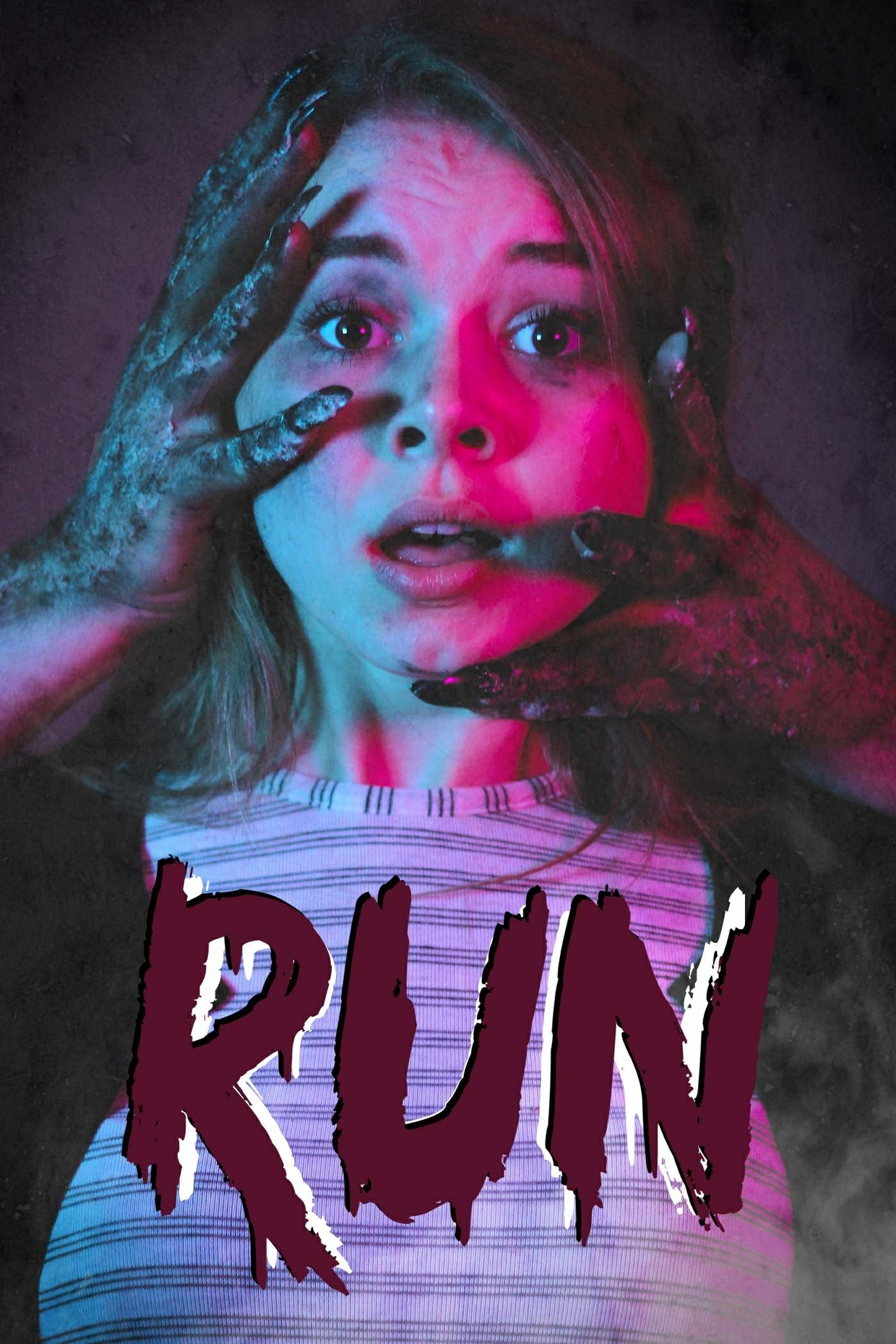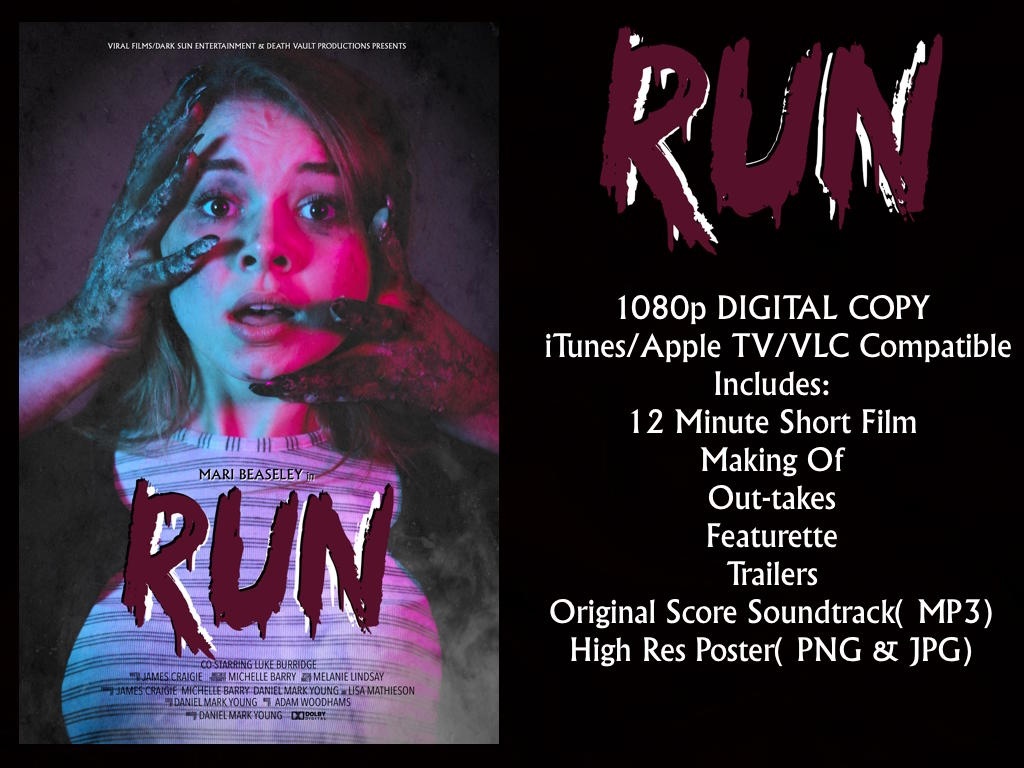 Run (Short Horror Film) 1080p Digital Package
Run is the story of Suzanne, a seemingly normal teenage girl that one night comes into contact with a demonic force intent on possessing her. Suzanne has no choice but to "Run" for her life.
Starring: Mari Beaseley, Luke Burridge, Martine Beaseley 
(Not Suitable for anyone under the age of 15)
Full details at IMDB: 
http://www.imdb.com/title/tt5552744
Here is the Full Digital Copy of the movie in 1080p, Fully compatible with iTunes/AppleTV and most media players including VLC.
The 12 minute short film contains both Stereo 2.0 Audio (AAC) and Dolby Digital 5.1 (AC3) 
(There is no Subtitle Track)
Included in the package are Extras including: 
Making Of
Out-takes Reel
Promotional Featurette
2x Trailers
Original Score Soundtrack (in .MP3 format)
and High Resolution Movie Poster in PNG & JPG formats.
You'll get a 2.0GB .ZIP file.
More products from viralfilmsuk