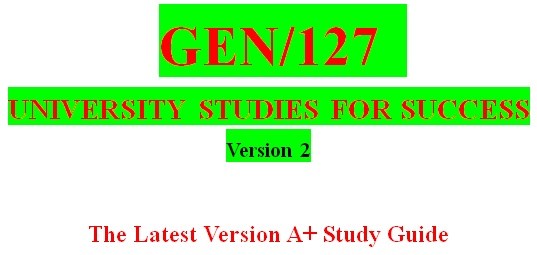 GEN127 Week 1 Academic Diagnostic
https://uopcourses.com/category/gen-127/
GEN127 Week 1 Academic Diagnostic
Instructions
During enrollment, you completed an academic diagnostic that tested your current writing and reading skill levels. In at least 75 words, in a Microsoft Word document, respond to the following questions:
• How long has it been since you last took an exam?
• On a scale of 1-5, 5 being the highest, what was your anxiety level with the testing experience? Please explain.
• What were some aspects of the diagnostic that you found difficult?
• How do you think this will be a useful tool for you throughout this course and in the future?
Submit your answers to the Assignment Files tab above.
You'll get 1 file (16.9KB)
More products from UopTutorials