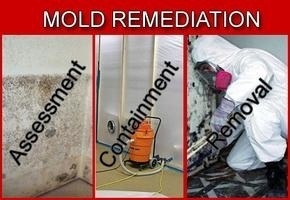 Mold Remediation Contractor Certification Course Online
This course is the most in-depth, comprehensive mold remediation course on the market today. Using the latest standards of remediation, you'll receive our detailed training manual, other important course materials and free phone consultation from our expert instructors.

The course covers all you'll need to begin a career as a mold remediator. After successfully completing the final exam, you'll receive a Nationally-recognized certification.



Who Should Take This Course?

General contractors, hvac & plumbing contractors, air duct cleaning companies, carpet cleaning, restoration, construction, cleaning and

Prerequisite Requirements:

None. Some knowledge of construction practices and building science is beneficial, but not essential.

Tuition/Exams/Certification Fees:

Course fee includes tuition, course materials, testing and certification, and additional freebies

Success Guarantee:

If you fail to pass your certification exam for any reason, you can retake our course curriculum and final exam at no additional charge until you achieve a passing grade.


What is a Certified Mold Remediation Supervisor?

Mold Remediation is the process of isolating, removing and/or cleaning materials that have microbial contamination.

The CMR certification recognizes the Certified Mold Remediator as having exhibited a proficiency of knowledge required to perform professional mold remediation including:

Remediation Protocols and techniques
Remediation Equipment
Legal Issues
Personal Protective Equipment (PPE)
Mold Prevention
Principles of mold remediation, qualifications, and procedures
Contents remediation
Structural remediation
HVAC remediation and remediation within the guidelines as outlined in IICRC S520 "Standard and Reference Guide for Professional Mold Remediation"
You'll get a 32.6MB .ZIP file.
More products from ESA Environmental Solutions Association