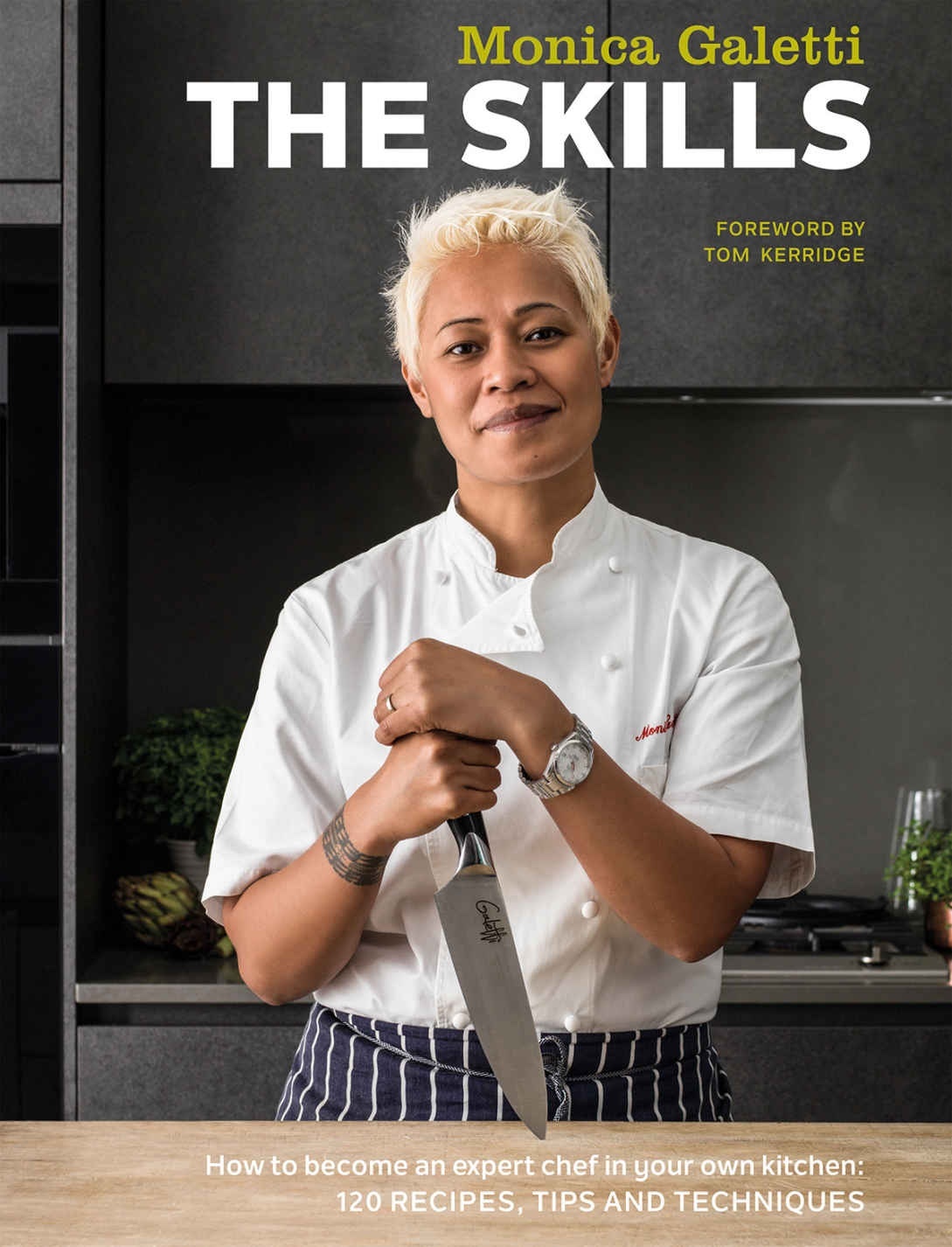 How to become an expert chef in your own kitchen: 120 recipes, tips and techniques
How to become an expert chef in your own kitchen: 120 recipes, tips and techniques

I often find that home cooks are so daunted by certain kitchen skills that they imagine they'll never be able to master them. They will avoid buying fresh squid, for example, because the thought of preparing it and knowing how to handle it is just too frightening. Only a chef can have this sort of technical skill, right? Making puff pastry yourself must surely be impossible if you're not a pastry chef… But the truth is that anyone can do these things with the right instructions and support. It's usually much easier than people think, and of course the more you practise, the easier and quicker it gets.
In this book, I've chosen the 20 key skills that I think are the most useful to master and the most versatile in terms of the recipes that you can make from them. None of them are difficult – I promise! There are so many benefits to learning these techniques: as well as turning out endless amazing recipes based around them, you can potentially start on all sorts of other culinary adventures. We all know that if we buy a whole chicken and joint it ourselves, we save money (it's much more economical to buy the whole bird than pre-prepared parts of it). Additionally, though, we have the carcass and bones with which to make brilliant stock. Even the skin from a pork belly that you've butchered at home can be made use of in the most delicious little puffed pork-skin crisps . And once you've made traditional frangipane , you can experiment with other types of nut to make a whole host of desserts.
I would love to be able to show you in person how to carry out these skills, but the next best thing is to show you through step-by-step pictures of me in my own kitchen. There's no better way to understand how to fillet a fish or judge the correct consistency of mayonnaise than by seeing it done in front of you. I hope the photographs will give you the guidance and reassurance you need, as you stand at your kitchen counter, to follow through and master each skill. Don't be disheartened if you make a few mistakes along the way, or if your lamb saddle looks a bit lopsided the first time you attempt to roll it up. You will improve every time.
When you try some of the recipes in the book, I hope you'll realise how feasible it is to make restaurant-standard food at home if you just have the right building blocks. There's nothing more rewarding than serving plates of mouth-watering food to your dinner guests and then hearing their appreciation when they tuck in. You'll gain confidence (and admirers!) so quickly and you'll start to feel like you can put your own twists on the recipes, or try your very own creations. There's no end to the dishes you can produce with these invaluable skills.
I hope you'll feel inspired to get your apron on and your hands dirty, and to splatter the pages of this book over the years with your first hollandaise or that truly melt-in-the-mouth risotto you've always hoped to perfect. Good luck, and enjoy!
$10
You'll get a 15.2MB .EPUB file.
More products from digitalem