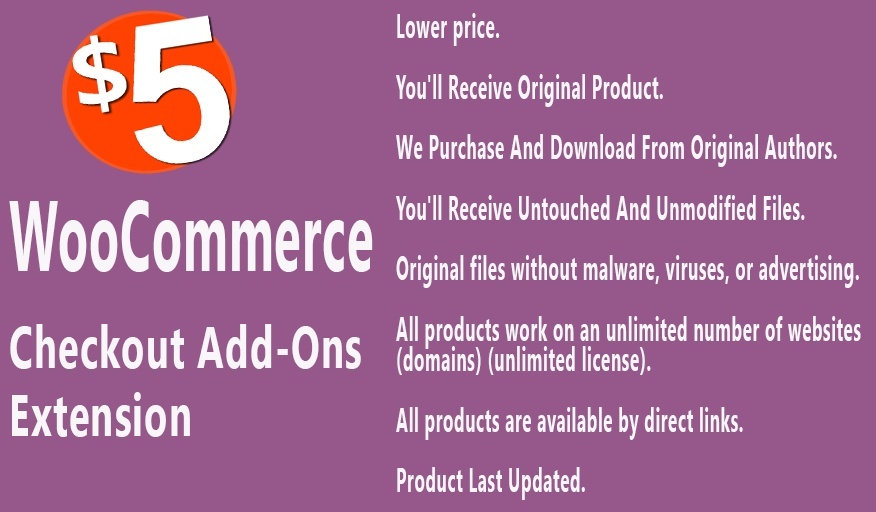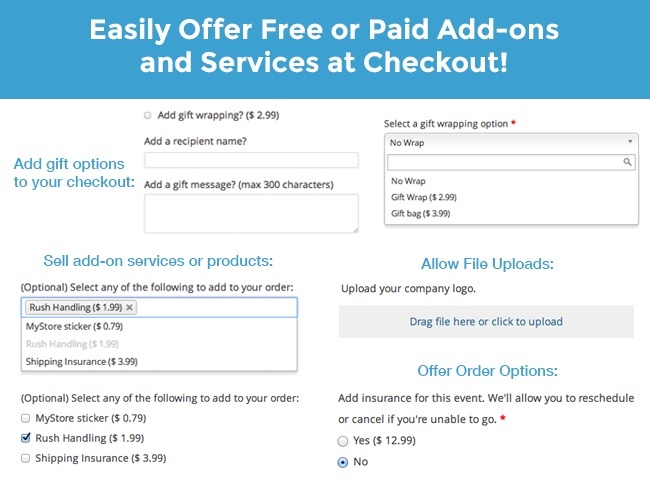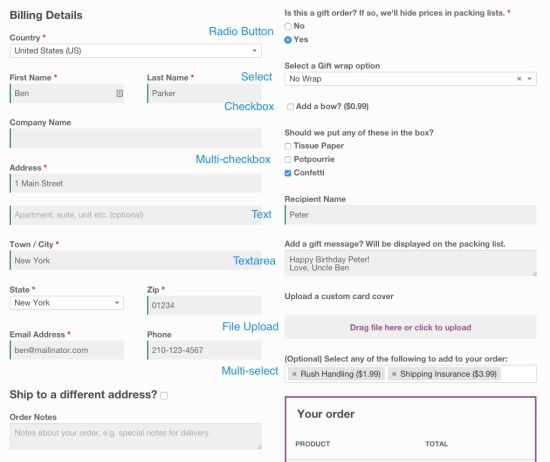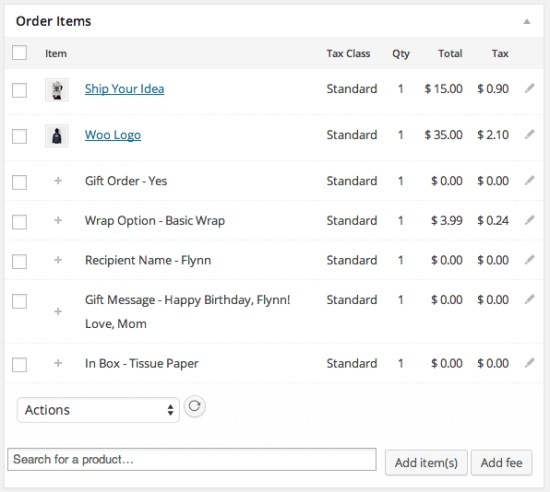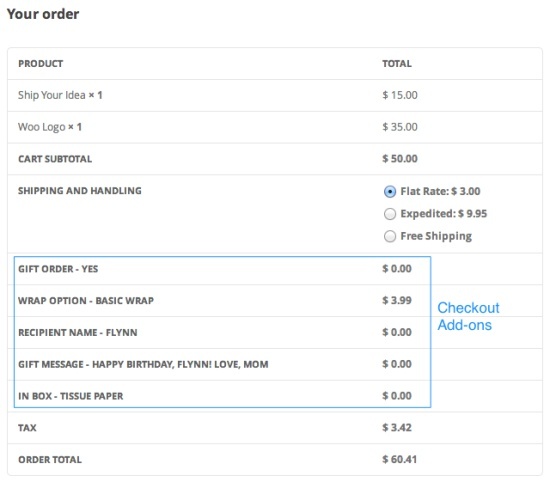 WooCommerce Checkout Add-Ons Extension
WooCommerce Checkout Add-Ons 1.12.1 Extension
---
WooCommerce Checkout Add-Ons Extension Version : 1.12.1WooCommerce Checkout Add-Ons Extension lets you offer free or paid addons and services at checkout.
---
Exactly the same! This is the EXACT same plugin (Version 1.12.1) being distributed by WooCommerce.com
---
WooCommerce Checkout Add-Ons: Why You Need It

Want to offer add-on products or services at checkout and only at checkout? This is more common than you might think. For instance, special shipping options or 'gift' package options are better offered after the product is already in the cart. Best of all, the add-on product or services can be free or paid.

WooCommerce Checkout Add-ons can be a savvy marketing or user interface decision.

Improves User Interface

Let's talk first about user interface advantages: 'Wizards' are popular because they break decisions for users into manage-able bites. WooCommerce Checkout Add-ons can do the same for product options. Seeing all of the 'gift wrapping' or engraving options on the product page might be overwhelming to your customers– and that product might never get into the cart! Instead, this plugin lets you offer options like 'engraving' or 'gift' options on the checkout page after your customer has already made the decision to purchase.

Up-Sell Marketing

WooCommerce Checkout Add-ons offers a great interface for up-selling. Did you buy an ornament? Why not pay $10 extra to add a custom engraving? Is your purchase a gift?  Why not go that extra mile and have the gift wrapped?

WooCommerce Checkout Add-Ons: Highly Flexible
WooCommerce Checkout Add-Ons supports every field type you will need:

Text
Text Area
Select
Multiselect
Radio Button
Checkbox
Multi-checkbox
File Upload
---
Buy Now=============================================You'll get a download link immediately after purchase=============================================

Lower price.
You'll Receive Original Product.
We Purchase And Download From Original Authors.
You'll Receive Untouched And Unmodified Files.
Original files without malware, viruses, or advertising.
All products work on an unlimited number of websites
(domains) (unlimited license).
All products are available by direct links.
Product Last Updated.

Download WooCommerce Checkout Add-Ons.
You'll receive the exact .zip file you would download from the original author. If you buy from here, you can save your money up to 99% and 100% virus free.

View
https://woocommerce.com/products/woocommerce-checkout-add-ons/
You'll get a 170.6KB .ZIP file.
More products from WooCommerce Plugins Extensions