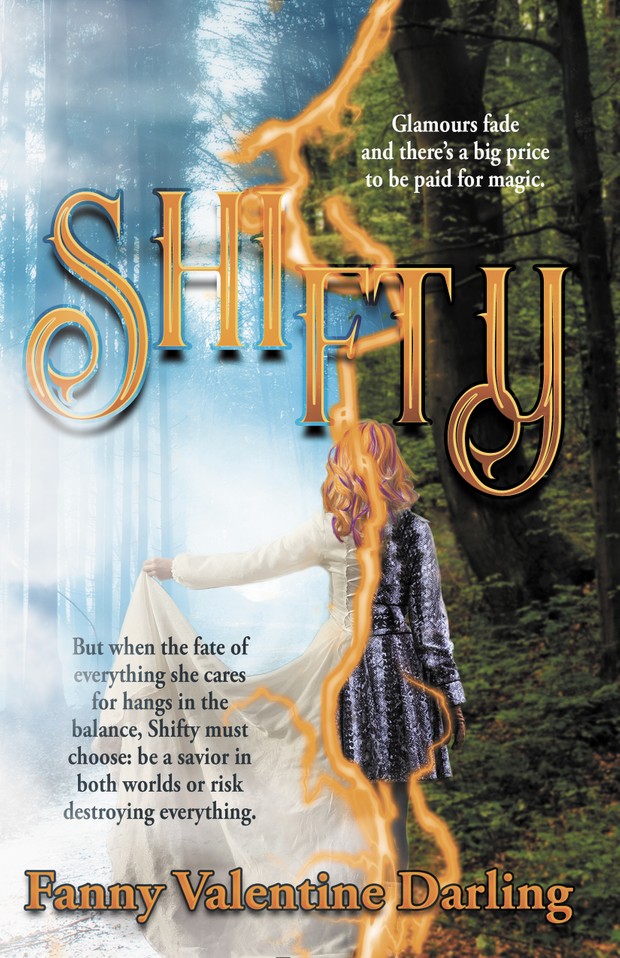 Shifty
Exchanged at birth, the Siofra Twins, Shifty and Evangeline—one human, one sheehaim—are raised in each other's realm so that an ancient ritual may be enacted. This dark magic would give the wraiths of the shadow realm a power they have long been denied, and for good reason.

In the Earth realm, Shifty's magic is becoming more powerful and her glamour begins to fade causing her to believe she's having visions and to seek out psychiatric help.  But when her boyfriend, his sister and parents come to her with the truth of her ancestry, she's told she is in danger and must learn to protect herself. But are her lifelong friends truly looking out for her, or are they in league with the creatures from her birth realm sent to groom her for when she shall return?

Evangeline has always known she was a human in a realm of other creatures. She is raised with pride of place as the daughter of one of the riocht's most powerful couples. She has been promised to the son of another powerful family. But what she doesn't know is she is a pawn in their plan to grab power from the riocht's existing government. When she begins to suspect their may be nefarious reasons for her joining, she must recruit her friends to help her solve the mystery before the ceremony. But is their loyalty to her or the riocht?

When the Siofra Twins are united, they must work together to stop the dark ritual, before it can end both their worlds.
You'll get 1 file (3.7MB)
More products from Dragon Moon Press