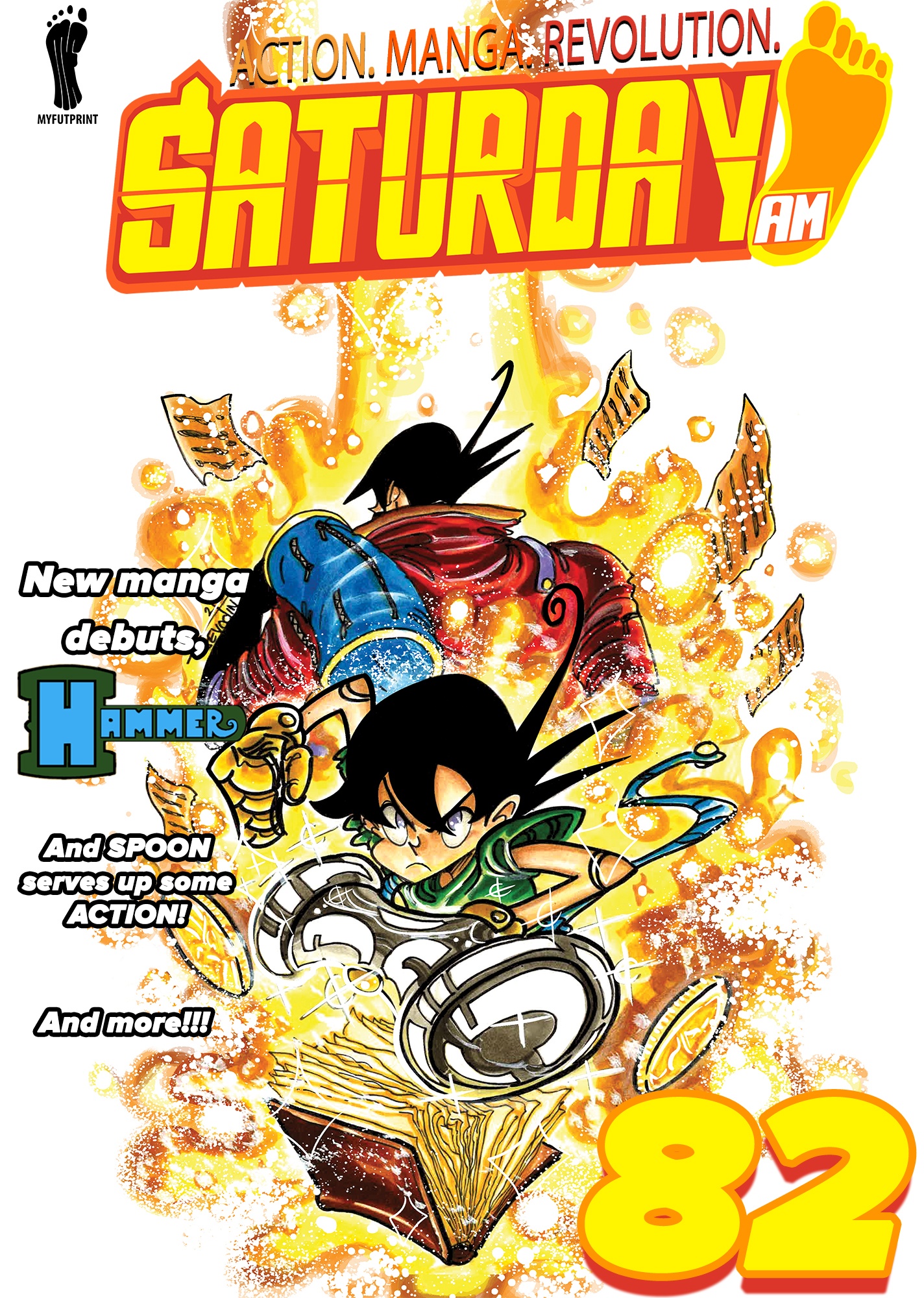 Saturday AM #82
HAMMER TIME??

Y'KNOW IT IS!!

HAMMER by the one and only JEYODIN is joining Saturday AM and in that regard, we're looking at some truly flawless, creative, and FUN manga coming our way. This remastered presentation includes new content ONLY for Saturday AM.

Jey also gives us his My FAVE take on ONE PIECE.

The issue is still full of our EXCLUSIVE manga - MUTTON CHOP (our funny animal series perfect for lovers of ONE PUNCH MAN and REGULAR SHOW) and SPOON (the Yoonicorn's kick-ass ode to Berserk and classic fantasy series)!

This issue kickass of an exciting run of our manga returning, March ART Madness LOVE and more diverse content for lovers of new, FRESH comics.

PAY WHAT YOU WANT!
You'll get 1 file (206.6MB)
More products from Saturday AM