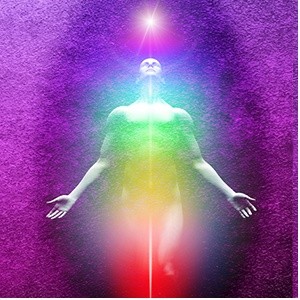 "Developing Your Intuition" 7-week course weekly pay option - week 1
Greetings,

Due to the popularity of my 7-week "Developing Your Intuition" course, I
am once again opening limited registrations to this online event.



When we have a big question or an important decision to make, many of us look outside of ourselves for the answers.



We turn to Google. We get advice from our friends and family. We read
books or consult the teachings of experts. Yet we often neglect to
consult the most important authority of all: our own intuition.



Your subconscious mind is the source of your hidden genius and will
always provide you with the knowledge you need to move forward in the
right direction. This is true for all people, not just those who
consider themselves to be psychic or highly intuitive.



Consider this: have you ever been thinking about someone -- and out of
the blue the phone rings and that exact person is on the line?



Or have you ever felt like someone is watching you -- and when you turn
around you see someone staring at you from some distance away?



These are just two common examples of your intuition at work. Just like
memory, critical thinking, and intellect, your intuition is a mental
muscle you can strengthen and use to create success and become the best
possible version of yourself.



In my 7-week online training, you WILL learn to tap into, develop and harness at will your innate powers of intuition.



You can complete the training in the comfort of your own home.

Training begins Thursday, March 24th.

AND - your satisfaction is completely guaranteed. If you are not 100%
totally happy with the results you see in yourself after completing the
training, your investment will be refunded in full.

You have selected the weekly pay option at a weekly rate of $ 10 for your first weekly lesson.  Each week you will receive a link to submit your payment for that week's lesson.

You'll get 1 file (12.3KB)
More products from road.runner1968a