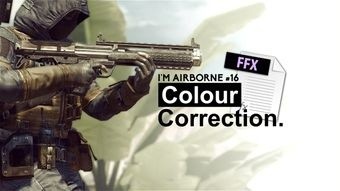 I'm Airborne #16 Colour Correction
This product contains the colour correction used for "FaZe HATEFUL - I'm Airborne #16".
https://www.youtube.com/watch?v=s06ZAXoosWo&list=UUW-wRTEsaImQQFyNZI8Hf6g
Disclaimer:
This .ffx file works only on AE CC or AE CC 2014, not previous verisons.
If you purchase this pack you accept to only use these for your own personal use and you agree that you will never send any file/s within this pack to anyone. Once purchased there is no refunds.
If you have ANY problem please contact me on Twitter.
You'll get 1 file (123.1KB)
More products from Leonardo Casani | SoaR Cristo.